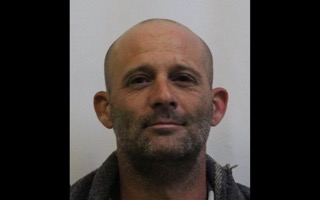 A Louisiana man found himself in a jail cell after apparently texting the wrong number about an expected methamphetamine delivery.  Rather than texting his connection, police say Dwayne Herbert misdialed and the text ended up going to a sheriff's deputy.
According to local news reports, Herbert was already out on a $90k bond from a previous arrest involving the alleged operation of a meth lab out of a boat, when he allegedly tried to hook up with his connection on Friday.
Unfortunately for Herbert, the alert deputy figured out what was happening rather quickly and played along, agreeing to meet the unsuspecting Herbert at a prearranged location.  Meanwhile, the deputy alerted his narcotics division to get into position to make an arrest.
Deputies say Herbert appeared at the prearranged time, but he never met his connection.  Instead, a team of pre-staged narcotics deputies swooped in and made the arrest.  They say they also found weapons and crystal meth during the arrest.
Herbert was reportedly booked on charges of "possession of a firearm in the presence of a controlled, dangerous substance, possession of methamphetamine with intent to distribute, and two counts of resisting an officer."
A judge has set another bail amount for Herbert at this time.
[image via Assumption Parish Sheriff's Office]
Have a tip we should know? [email protected]