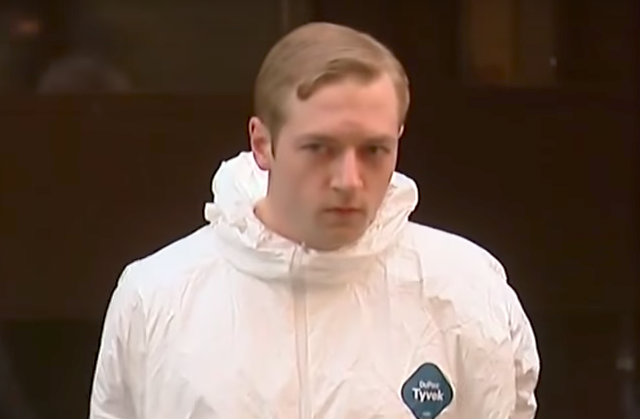 The attorney of accused killer James Harris Jackson is fighting to stop bizarre statements from being admitted in court. The defendant–charged in the murder of 66-year-old African-American man Timothy Caughman–bragged to cops about the killing, criticized cops for taking so long to find him, and asked for a mint, according to court papers reported by The New York Daily News.
The documents were revealed in a motion by defense lawyer Patrick Brackley, who wants a hearing in which to scrutinize whether these statements should remain admissible. Jackson, meanwhile, appeared in a Manhattan Supreme Court Thursday. The attorney could not make it, so the next date has been set for September.
Brackley has yet to settle on a strategy. A mental health defense is possible, and he wants to get a forensic psychologist, Mark Williams, to interview his client.
"Due to the relative infancy of this case, we will of course not seek to delay these proceedings but due to the laborious nature of information collection we are not in a position at the current time to decide whether such a defense will be pursued," Brackley wrote in his filing.
Charged with murders as an act of terrorism, Jackson could spend the rest of his life in prison for the March 20 killing. Police say he stabbed Caughman near a Manhattan street corner, impaling him with a 18-inch blade.
The newly revealed court documents show conversations the defendant had with authorities on March 22 and 23 in which he allegedly:
Told officers they did a "terrible job" finding him.
Bragged about the murder, saying, "I really butchered him."
Exhibited an interest in what kind of press coverage his case would get.
Additionally, he allegedly said, "Can I get one of those?", asking for a mint.
Caughman was the only victim, but Jackson, who is white, allegedly wanted more. He traveled from Baltimore to New York for the purpose of killing black men, authorities say. The defendant told the Daily News in a March interview that he wanted to discourage white women from having interracial relationships.
[Screengrab via ABC News]
Have a tip we should know? [email protected]