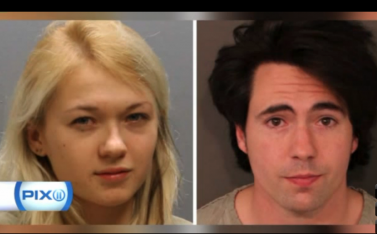 A grand jury in Ohio on Wednesday indicted an 18-year-old woman who authorities say used the app Periscope to livestream the rape of her 17-year-old friend.  The grand jury also indicted a 29-year-old man in connection with the same incident.
Marina Lonina, 18, and Raymond Gates, 29, were both indicted on charges of kidnapping, rape, sexual battery and pandering sexually oriented material involving a minor.  Lonina also faces additional charges of illegal use of a minor in nudity oriented material or performance for taking nude photographs of the victim while she was sleeping the night before the alleged sexual assault.
According to Franklin County Prosecutor Ron O'Brien, Lonina and the 17-year-old were at a home in Columbus with Gates on February 27 when at some point, Gates allegedly forced himself on the victim.  Lonina then used the app Periscope to livestream the incident on the web.
O'Brien said a friend of Lonina's who lives out of state contacted authorities after seeing the incident via Periscope.
"If Gates and Lonina are convicted for these charges, they each face a potential sentence in excess of 40-years in prison," O'Brien told reporters.
Gates is scheduled to be arraigned later this week.  There is no word on when Lonina is scheduled to appear in court.
[h/t ABC News, image via Frankin County Sheriff's Office]
Have a tip we should know? [email protected]