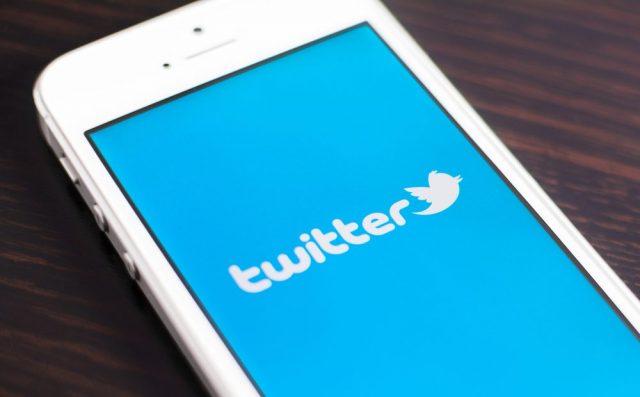 The Trump administration's Department of Justice issued a subpoena to Twitter for information on five accounts in May of this year.
Most of the accounts in question belong to bloggers, attorneys and authors interested in law and privacy issues.
Five users are cited in the May 17 request. The subpoena reads:
Please provider subscriber and transactional information, from account creation date to present, for the following Twitter account(s):
The five users then cited are: @popehat, @PogoWasRight, @associatesmind, @dawg8u and @abtnatural.
Additionally, according to the terms of the subpoena, the following request is attached:
1. Names (including subscriber names, user names, and screen names);
2. Addresses (including mailing addresses, residential addresses, business addresses, and e-mail addresses);
3. Records of session times and durations, and the temporarily assigned network addresses (such as Internet Protocol ("IP") addresses) associated with those sessions;
4. Length of service (including start date) and types of service utilized;
5. Telephone or instrument numbers (including MAC addresses, Electronic Serial Numbers ("ESN"), Mobile Electronic Identity Numbers ("MEIN"), Mobile Equipment Identifier ("MEID"), Mobile Identification Numbers ("MIN"), Subscriber Identity Modules ("SIM"), Mobile Subscriber Integrated Services Digital Network Numbers ("MSISDND"), International Mobile Subscriber Identifier ("IMSI"), or International Mobile Equipment Identities ("IMEI"));}
6. Other subscriber numbers or identities, or associated accounts (including the registration Internet Protocol ("IP") address);
7. Means and source of payment for such service (including any credit card or bank account number) and billing records.
This dragnet essentially demands every bit of information Twitter has on the five users mentioned above. But why?
According to long-running internet technology and law blog Techdirt, the subpoena stems from a single tweet containing nothing but one smiley face emoji. That tweet was sent by Justin Shafer (aka @PogoWasRight), a security researcher who has focused on encryption issues in the past. Here's where things get a bit complicated.
Shafer's home was raided by the Federal Bureau of Investigation ("FBI") in 2013. FBI agents seized all of Shafer's electronics after Shafer discovered a security issue during legitimate investigations of bad data security practices. Long story short: someone Shafer alerted to their subpar security practices didn't take too kindly to the information and called the Feds on Shafer.
Nothing much came of the raid itself, but Shafer was apparently incensed for being punished after attempting to do a good deed. Then, Shafer accessed public information about the special agent in charge of the raid, Nathan Hopp–and Hopp's family–and started posting that information on Twitter. None of this was illegal, but the FBI apparently didn't like it much, so they began work on a criminal complaint aimed at Shafter for "Cyber Stalking" which is codified under 18 USC 2216A.
Meanwhile, attorney Ken White (aka @popehat) had started a Twitter thread about another (completely unrelated) FBI investigation–which happened to have been led by Hopp. Three of the other users mentioned in the subpoena took part in that Twitter discussion. Eventually, one of the users, @dawg8u, said, "Nathan Hopp is the least busy FBI agent of all time."
Shafer replied back to that comment with the "Smiling Face With Open Mouth" emoji.
Because the other four users happened to receive that smiling emoji, all of their data is being requested by the DOJ.
[image via screengrab]
Have a tip we should know? [email protected]