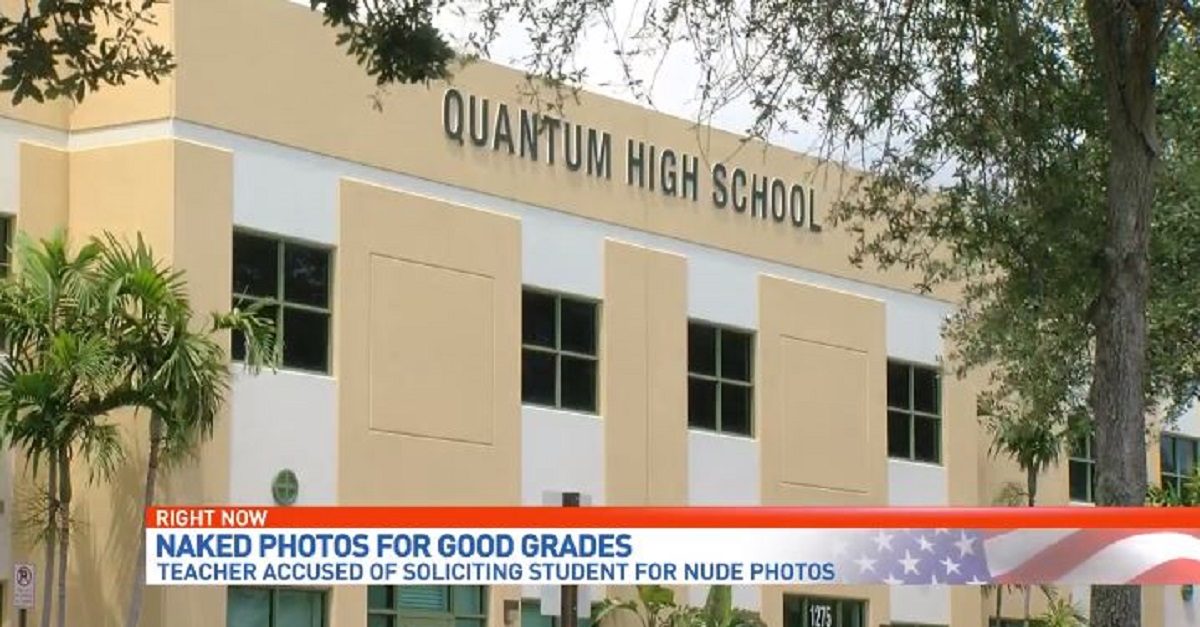 A teacher at a Florida high school for students at risk of dropping out lost his teaching certification after a state commission found that he offered test answers to a student in exchange for nude photos.
The student who attended Quantum High in Boynton Beach, filed a complaint in August 2016 saying that social studies teacher Christopher Fisher asked her for nude images of herself, saying he'd give her the password for a school testing website that had exam answers on it, according to the Palm Beach Post. She was 18 at the time of the incident.
Current Quantum High principal David Ferguson, who was not principal at the time, said that the student told two of her teachers what happened, and one of them reported the incident to Ferguson. That day, Ferguson suspended Fisher, who resigned the next day.
It's unclear if the student sent Fisher any photos, but according to local CBS12, she did receive the password to get the test answers.
The teacher who did not report the incident, Khemrajee Kangal, was reprimanded, fined $750, and ordered to take a class on recognizing and reporting child abuse.
"The employee stated that she advised the student to report the matter to the principal and to inform the student's mother of what happened," Ferguson said in a statement. "The principal advised the employee that she did not follow state law or the school policy when she failed to directly report the matter to the principal. The employee apologized for failing to report the matter."
As for Ferguson, the state education commission revoked his teaching certificate and prohibited him from ever acquiring one in Florida again.
Police reportedly did not take action, because the student was 18. State Rep. Emily Slosberg told CBS12 that a new law taking effect this summer will teacher-student relations a crime even if the students are 18. Teachers who break the law could face up to 15 years in jail.
[Image via CBS12 screengrab]
Have a tip we should know? [email protected]