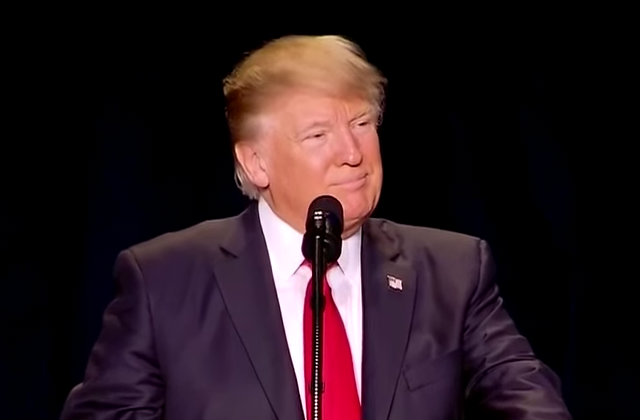 A high school teacher is on leave after his Spanish class hit a piñata featuring the face of President Donald Trump during Cinco de Mayo. It happened at Roosevelt High School in Johnstown, Colorado.
The mother of one of students wrote about this on Facebook, saying she was outraged even though she didn't vote for the POTUS.
"The Spanish teacher allowed students to destroy a piñata that had Trump's face on it (unclear if it was his idea or a student driven idea, but regardless it was allowed)," said Lesley Hollywood on Friday. She followed up with an update: according to students, the piñata's other side featured Mexico's president Enrique Peña Nieto.
Hollywood promised to take it to the school, and regardless of who told them, they learned about it. From their statement issued Saturday by the Weld RE-5J School District:
The teacher in charge of this class has been placed on paid administrative leave pending an investigation by the school district that will commence on Monday, May 8.

Dr. Martin Foster, Superintendent, stated, "This was an incredibly disrespectful act that does not reflect the values of Roosevelt High School or the school district."
In other recent news, officials cancelled classes and after-school programs on Monday after being aware of a potential threat to the school. The source, motive, and credibility of this remains unclear, so we've reached out to the school for comment.
[Screengrab via Fox10]
Have a tip we should know? [email protected]