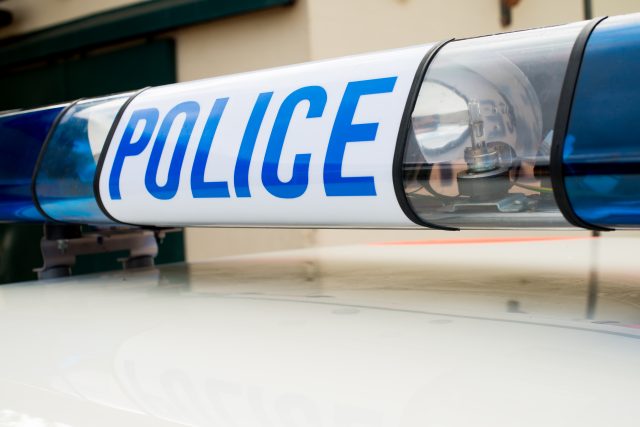 A group of three individuals in the Flint, Michigan area have been arrested and charged for impersonating police officers.
Emily Nicole Burrison, 27, and Jeffrey Lee Jones, 29, were charged with three counts of unlawful imprisonment and one count of impersonating a peace officer to commit a crime. A third, unnamed Flint man was taken into custody in Ohio while working and is awaiting extradition to Genesee County. While there are 5 other co-defendants in the case, charges have yet to be filed against them, and no court date has been set for either Burrison or Jones.
The group was discovered after a complaint to Kevin Shanlian, chief of the Genesee County Parks ranger division, described rude rangers at Stepping Stone Falls in September of 2017. In his investigation, Shanlian reportedly determined that these were not park rangers, but rather impostors.
As reported by local MLive News, the alleged fake police officers claimed that these individuals were trespassing and that the park was closed when it was really open, and the victims were "placed under arrest," handcuffed, and asked for their licenses. The victims claimed that their information was put into a laptop in an impostor vehicle, which was equipped with a police light bar, and were told they were being placed on a "criminal watch list database" and then let go.
Shanlian does not believe  this was an isolated incident. It is believed that a ring of ten people have been impersonating police activity potentially as early as October 2015.
"I believe there's probably hundreds of victims who were actually detained and didn't have good experiences with these folks," Shanlian said.
Genesee County prosecutor David Leyton, who filed criminal charges against the group, said the group was keeping a police log and responding to 911 calls. Police Chief Terrence Green said that the alleged impersonation is a hazard to both the public and to his own plainclothes officers.
"It's a grave concern," he said. "It's very serious. People are going to question if (plainclothes officers) are legitimate because of these individuals who are illegitimate."
[Image via Shutterstock]
Have a tip we should know? [email protected]