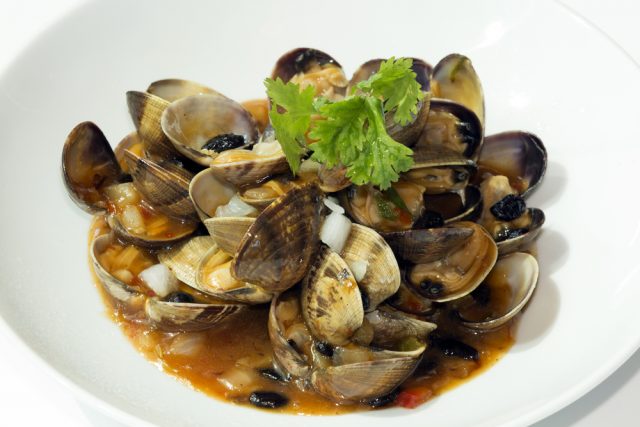 A customer at a Florida seafood restaurant thought his clams were too small, which he clearly felt was an emergency, because he called 911 to complain.  Nelson Agosto, 51, didn't want to pay for his meal at Crabby's Seafood Shack, and he wanted an officer to intervene. The 911 dispatcher tried to convince Agosto that there were better ways to handle the situation, like calling a non-emergency number (or, you know, anything else).
Agosto would not be swayed, because while his clams may have been "so small," this was no small matter for him.
"I need you to call back on a non-emergency line," the dispatcher told him, giving him the number, as heard in the following 911 call, released on Thursday:
9-1-1 call released : call #1 pic.twitter.com/i84rIekuP7

— Stuart Police Dept. (@cityofstuart) December 21, 2017
Agosto called again, saying he couldn't get through to the non-emergency number, but the dispatcher told him it was working just fine.
Call #2 pic.twitter.com/vCTDtl0kzG

— Stuart Police Dept. (@cityofstuart) December 21, 2017
The angry patron got more than he bargained for, however, because when an officer with the Stuart Police Department finally did respond to the scene, it was to arrest him on a misdemeanor charge of misuse of 911, the Stuart PD said in a Facebook post. Police added that while Agosto didn't want to pay for the meal, he did end up eating it.
[Image via Shutterstock]
Have a tip we should know? [email protected]