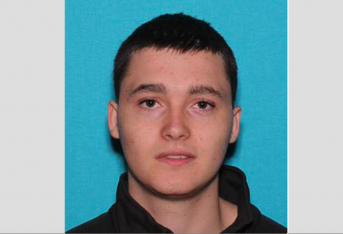 Police in Pennsylvania are searching for an 18-year-old man accused of taking his girlfriend from a secure mental health facility at gunpoint on Tuesday night.
The Providence Journal reports Cornwall Borough Police are currently searching for Elliot Ravert, a man who they say held two nurses at gunpoint in order to take Alicia Buzzard out of a secure mental health facility.  According to the report, police are still attempting to determine whether Buzzard willingly left with Ravert, or if it is possibly a kidnapping situation.
The missing woman's sister, Tiffany Buzzard, told the newspaper her parents placed Alicia in the hospital about one week ago because she suffers from bi-polar disorder.  She also said Ravert and Alicia Buzzard knew each other for about three months, but Buzzard's mother specifically asked that Ravert not be allowed to visit the hospital.
"My mom and step-dad separated her and Elliott because they were starting to get physical and trying to have babies," Tiffany Buzzard told the Providence Journal. "She stopped taking her medicine and threatened to kill herself."
Police obtained a warrant on Wednesday charging Ravert with robbery, aggravated assault and making terroristic threats.  Police do not know where the two might be headed and are asking the public's help in locating them.
Have a tip we should know? [email protected]