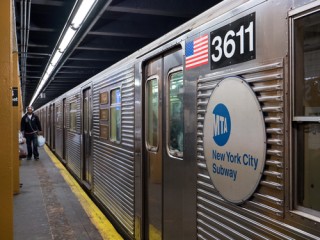 Sometimes, you just get lucky. A man who police picked up for a spitting violation was discovered to have an open warrant for murder, the New York Post reports.
New York City transit cops were patrolling a Coney Island subway station when they noticed a suspicious figure roaming the platform. They believed to recognize the man from a wanted poster that they viewed on their official smartphones, according to police sources. He then spit on the platform which is a violation according to the New York law, and a good enough reason for the cops to take him in.
A background check showed that he was wanted for a shooting on November 20 at an illegal gambling establishment.
[h/t NY Post, image via pio3/Shutterstock]
Have a tip we should know? [email protected]