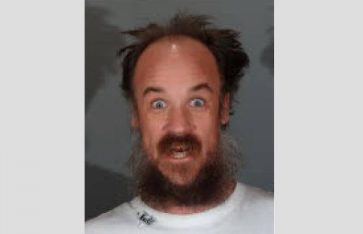 Police in El Segundo, CA say they have finally arrested the man they believe is responsible for harassing people for weeks by blasting an extremely loud air horn from his car as he drove through a neighborhood.
Police say they have been receiving numerous reports over the past several weeks about a man driving through a neighborhood early in the morning while blowing an extremely loud air horn.  The air horn noise has been described as sounding similar to the horn on a freight train.
The alleged culprit frustrated police and residents for weeks, managing to escape in a blue 4-door compact vehicle before responding officers could arrive on the scene.
However, that all changed early Sunday morning.
According to the El Segundo Police Facebook page, officers heard the air horn again around 4:00 a.m. on Sunday morning and quickly moved in on the area.
When officers arrived on scene, they say several residents of the neighborhood were already outside, surrounding a car that matched the description of the alleged suspect's vehicle and trying to initiate a citizens arrest.
Police quickly took control of the situation and identified the driver of the vehicle as John W. Nuggent.  Officers say they also discovered an air horn inside the vehicle.
Nuggent was arrested and transported to the El Sugundo jail.
"This is a great example of community members and the police department working together," the El Segundo police wrote on Facebook.  "As a reminder, if you see something, say something."
[image via El Segundo Police]
Have a tip we should know? [email protected]