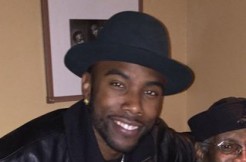 Earl Wolff, a safety for the Jacksonville Jaguars, was seized by a group of armed men on Feb. 23, according to police. The abduction was brief, though, and authorities arrested one of the suspects Thursday.
Wolff, 26, was visiting friends in North Carolina. While he was walking to his Range Rover, a group of gunmen allegedly waylaid him and put him in his vehicle.
"We don't know how long he was kidnapped, but it was a short period of time," said Fayetteville police spokesman Antoine Kincade, according to the Fayette Observer. Kincade said investigators are still looking into whether or not Wolff was targeted.
Only one suspect has been publicly identified. His name is Bobby Deshawn Bailey, 21. He was charged Thursday with first-degree kidnapping, conspiracy, robbery with a dangerous weapon, larceny, possession of marijuana, and possession of a stolen motor vehicle. Bail: $156,000.
First-degree kidnapping is a class C felony in North Carolina, punishable by up to 182 months (that's just over 15 years).
Sources close to Wolff said he wasn't in the mood to talk about this. He was "really shook up," Annabelle Myers, an assistant athletics director for NC State, told the Observer. Meanwhile, Tad Dickman, senior manager of public relations for the Jaguars, had this to tweet:
Spoke w/ @Ewolff28 and he's doing well, mentally & physically.

I ask that the media please respect his privacy. https://t.co/1FXaPwjv1K

— Tad Dickman (@Tdickman89) March 5, 2016
So, yeah, this investigation is ongoing. Please call Crimestoopers at 910-483-8477 if you have any information on this.
Wolff started his career with the Philadelphia Eagles, but was released after a knee injury.
[h/t Fayette Observer]
[image of Wolff via Twitter]
–
Follow Alberto Luperon on Twitter (@Alberto Luperon)
Have a tip we should know? [email protected]