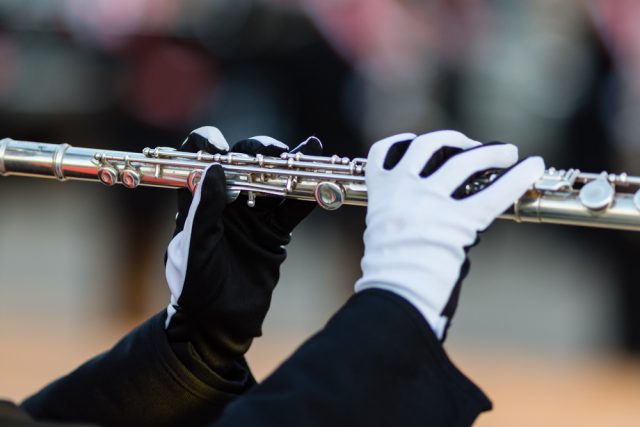 A music teacher in southern California is suspected of contaminating flutes meant for students at as many as 14 school districts, after officials found instruments with traces of semen.
The suspect has not been identified, but the flutes were reportedly given to the schools back in June, according to Fountain Valley School District Superintendent Mark Johnson. Johnson said the flutes were part of an independent contractor's music enrichment program called Flutes Across the World, according to the L.A. Times.
A trustee with the Newport-Mesa school district, Martha Fluor, said that according to federal authorities, the suspect brought the flutes home, and then brought them back for students the next day. Fuor said that Flutes Across the World has been put on hold in her district.
An investigation is currently underway, and the California Department of Justice said they are working with local authorities to gather the flutes.
Despite the disgusting nature of the situation, experts say that there is no significant health risk for the students. Dr. Carl Schultz, professor emeritus of public health and emergency medicine at UC Irvine, said that any disease-carrying organisms that might have gotten onto the flutes would have likely died or dried out over time.
"Unless this guy smeared his semen on the flute and handed it to the kids right away, there's really not a risk of transferring anything," he said.
Dr. Matthew Zahn, medical director of epidemiology and assessment at the Orange County Health Care Agency also said that he doesn't believe there to be any health concerns, according to a spokesperson. Still, the Agency told families that are concerned about health risks that they can see their primary care doctors to determine if their children were affected.
Have a tip we should know? [email protected]