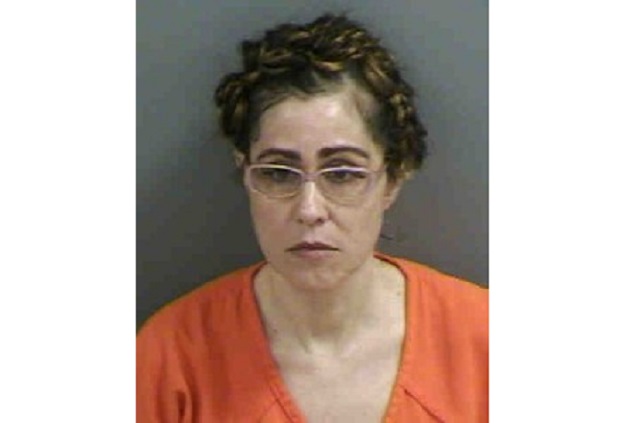 A Florida woman is facing a murder charge after she allegedly lured a teenager into meeting her and her brother, took him into a wooded area, and killed him. According to court documents obtained by LawNewz.com, Connie Serbu told police that Xavier Sierra, a family acquaintance, had sexually assaulted her daughter years earlier, when the girl was about 6 years old. Serbu's daughter told her about this in May 2016, and just over a month later, Serbu put her plan into action, a police affidavit says.
Police responded to the scene on July 7, 2016 after Serbu herself called 911. When they questioned her, Serbu told them about her plot, and how she recruited her brother, John Vargas, to help her, the affidavit says. She had allegedly arranged to hire Sierra to help put together some furniture in her home, and after she and Vargas picked him up, they went to the woods. According to court documents, Vargas mentioned the sexual assault to Sierra along the way, and when they stopped the car, Sierra took off, leading Vargas and Serbu to chase after him. Both Vargas and Serbu were armed, police say. When they caught up to him, Sierra tried to wrestle a weapon away from Vargas, and allegedly ended up sustaining fatal gunshot wounds from both Vargas' and Serbu's guns.
During the fray, Vargas was hit too, and ultimately died from his injury, according to an autopsy.
"So I don't care, he raped my daughter, I don't care, he sodomized my daughter," police say Serbu explained. Serbu allegedly said that it was all her fault and that she didn't want Vargas to get in trouble (this was before learning that he had died). Multiple witnesses told police that Vargas had mental limitations and that he was easily persuaded to go along with anything.
Police say Serbu's husband confirmed to them that she had been planning something for Sierra. She allegedly warned her husband two months prior to the alleged murder that he would have to take care of their children by himself because she was going to do something. Serbu's husband confirmed to police that this was because she had learned about the assault on her daughter.
Multiple requests for comment from the public defender's office that is representing Serbu were unsuccessful.
Have a tip we should know? [email protected]