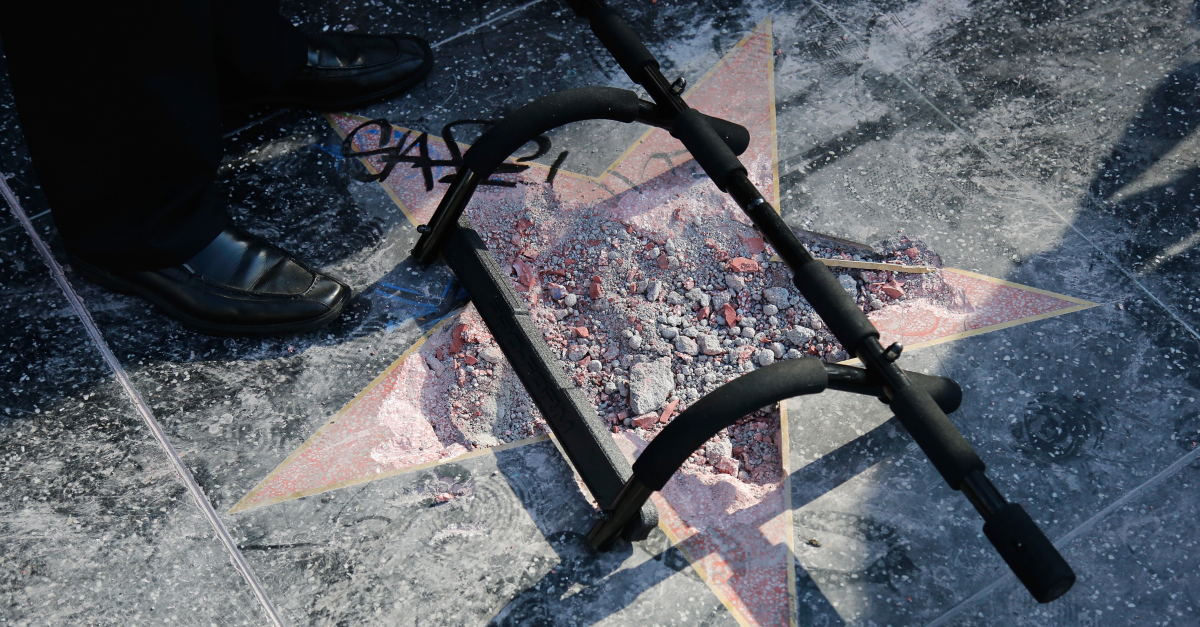 Austin Clay, arrested for allegedly vandalizing President Donald Trump's Walk of Fame star in Hollywood, pleaded no contest Wednesday to a single felony count of vandalism as part of a deal with prosecutors, according to Los Angeles District Attorney's Office statement obtained by Law&Crime.
Judge Kerry Bensinger sentenced him to three years of probation, one day in jail, 20 days of community labor, psychological counseling, and restitution of $9,404.46 to be paid to the Hollywood Chamber of Commerce, prosecutors said.
Clay was charged with smashing Trump Walk of Fame star with a pickaxe in a July 25 incident, and he turned himself in to police the next day, according to prosecutors. He allegedly caused $400 worth of damage.
"No contest" means that the defendant doesn't admit to the crime in court, but submits to punishment anyway. That said, this suspect didn't go out of his way to deny the allegation in public. In an interview shortly after his arrest, Clay told TMZ the star should be removed because it "brings a really negative presence to the boulevard." He said it was covered in liter, and the boards on the star were "pushed apart."
The West Hollywood City County passed a resolution in August, asking the local Chamber of Commerce to remove the star. Another man, James Otis, took credit for demolishing the star in 2016 with a sledgehammer. He allegedly did it while dressed as a construction worker.
The star has reported attracted its fair share of more mild forms of vandalism: for example, stickers and magic marker.
[Image via Katharine Lotze/Getty Images]
Have a tip we should know? [email protected]