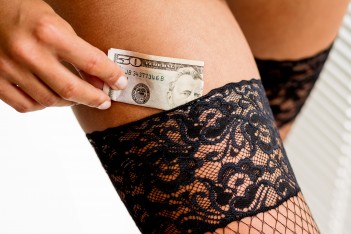 As a result of reporting on an alleged theft on June 30, an elderly Massachusetts man also managed to get himself charged with solicitation of a prostitute.
This amazing story was recounted in an article published on Wednesday in the Cape Cod Times newspaper.  According to the report, court documents allege on June 22 Nicholas Salerno, 90, paid Karen Proia, 48, $100 to perform a sex act.   Approximately one day later, on June 30, Salerno reportedly called the cops after noticing a necklace was missing from his home.  Police say Salerno informed them that Proia stole the necklace.
A police officer then apparently told Salerno he would also have to be charged for soliciting a prostitute.  Salerno's response was amazing.
Court records reportedly show Salerno replied, "I don't give a (expletive). I'm 90 years old …"
The report states police recovered the necklace from a local pawn shop.
Salerno and Proia both appeared in court on Tuesday for arraignment.  Proia is reportedly charged with larceny and prostitution.
[image via shutterstock]
Have a tip we should know? [email protected]