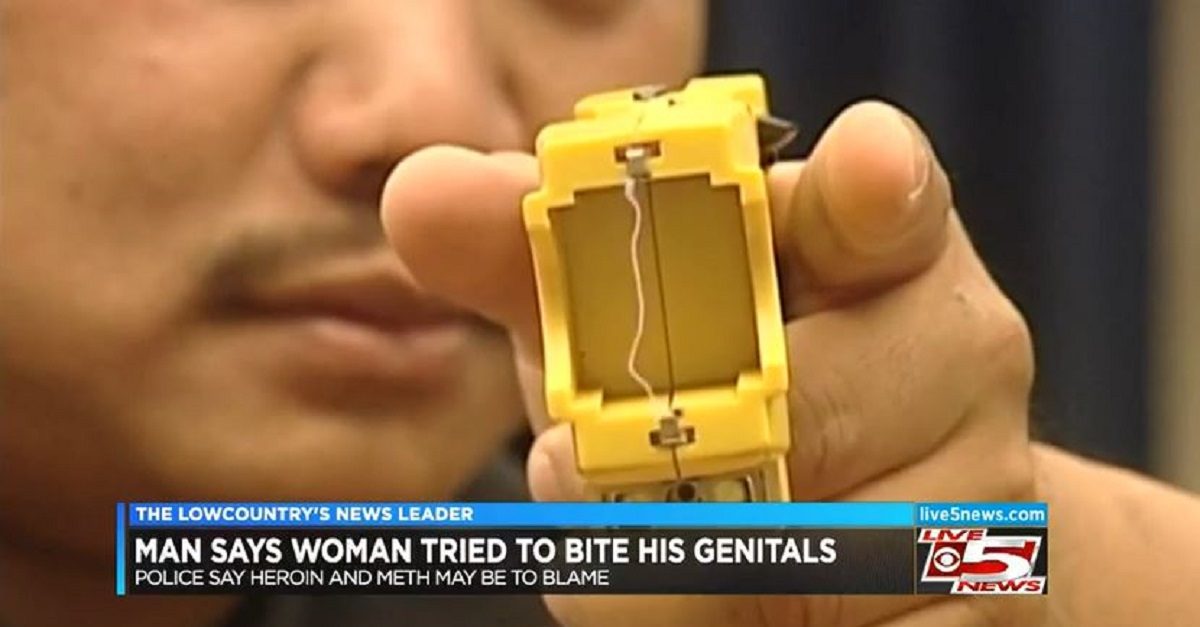 The Hanahan, South Carolina Police Chief was absolutely appalled by a case that his officers were involved in earlier this week.
According to Chief Dennis Turner, officers responded to a call about an alleged attack, entered an apartment, and found a woman naked, covered in blood, and approaching them on all fours.
"Honestly, it's one of the most disturbing videos, body cam videos, I have seen in my career," Police Chief Dennis Turner told local CBS affiliate WCSC. "It honestly reminded me of something you would see off of a horror movie."
That's not even the crazy part of the police story.
According to Turner, the man who called 911 claimed that the woman had tried to bite off his penis while they were having a threesome with another individual. Cops were reportedly told that the woman was under the influence of meth and heroin. They had to use Narcan, an overdose treatment, to revive the woman following the Taser shot, the local television station reported.
So far, none of the police body cam videos have been released, but if Turner's account is any indication, they are not for the faint of heart.
The woman's identity has not been revealed, as no charges have been filed at this point. Chief Turner said she was taken to a hospital for treatment, and that the investigation is still ongoing.
[Image via Live5News screengrab]
Have a tip we should know? [email protected]