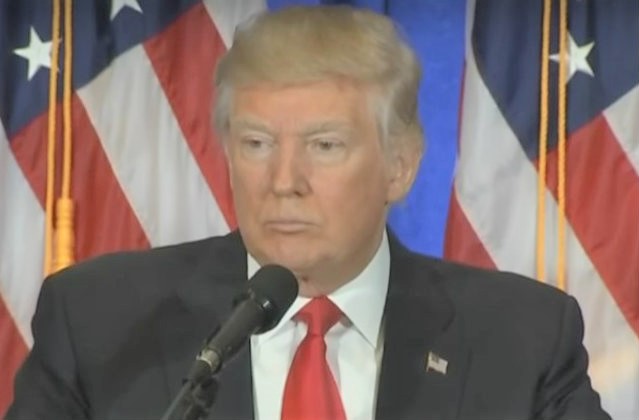 President Donald Trump has put his name on a lot of things: buildings, golf courses, steaks, vodka, and even more buildings. Now a lawyer in Mexico wants to slap POTUS' stamp on a new brand of toilet paper, and it will benefit a pro-immigrant cause. Preliminary designs for Trump Paper packaging carries the promise "Este si apoya a los migrantes." If you can't quite remember 8th grade Spanish, that's an oath that proceeds will go to pro-migrant groups.
The Mexican attorney behind the product, Antonio Battaglia, promised that 30 percent of sales are meant to benefit immigrants deported from the United States. This Guanajuato-based lawyer told Expansión, a CNN Spanish-language affiliate, he was turned off by Trump's anti-Mexico tone during the 2016 campaign season. He wanted to fight against the notion that migrants heading to the U.S. were "Bad Hombres."
"It bothered me, and I wanted to do something that could make change, not by mocking or through retaliation, but in a positive manner," he told the outlet in an interview about his product that depicts an anthropomorphic toilet paper roll with the president's signature hair.
Del enfado a la creatividad: Así surgió la idea de un papel de baño inspirado en Donald Trump 🚽 https://t.co/6B5fCwF1O7 pic.twitter.com/eoEt9AVuhF

— Expansión CNN (@ExpansionMx) May 26, 2017
Battaglia had tried to make Trump shoes in 2015 because his family were shoemakers, but the POTUS' name was already trademarked, he said.
"Later, I came up with the idea for toilet paper, which would be ironic, and last a long time on the market," he said. The plan is to start production at year's end.
A quick Google search will show you that this will hardly be the first Trump toilet paper being sold.
[Screengrab via PBS]
Have a tip we should know? [email protected]