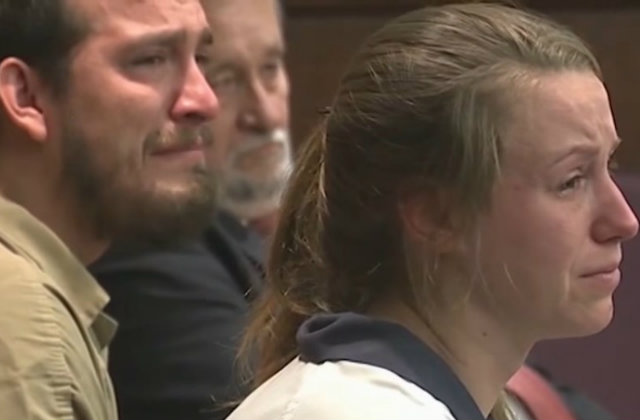 Sheriff Tim Pounds of Douglas County, Georgia would like it if you just didn't go to a KKK rally scheduled for Sunday. The Klan is protesting the sentencing of a couple who threatened people at a black child's birthday party. His statement, published Friday, says that yeah, they have a constitutional right to peacefully assembly. But:
Sheriff Pounds says that the Ku Klux Klan is just looking for an audience and he is encouraging everyone to avoid the courthouse on Sunday so that their words fall on deaf ears, an "empty parking lot." What he doesn't want is for our community to show up in opposition and for it to get out of hand; because if it does get out of hand, we will have plenty of law enforcement officers there to handle any situation that may arise.
The protest is scheduled for noon EST at Douglas County Courthouse.
26-year-old Jose Ismael Torres and 25-year-old Kayla Rae Norton are going to prison for a 2015 incident in which they drove in a pickup truck laden with Confederate flags while terrorizing people at an 8-year-old black child's birthday party. They both yelled racial slurs at partygoers. Torres pointed a shotgun at victims, so he'll be spending 13 years behind bars. Norton will stay in prison for six years. The judge at the Feb. 28 sentencing also kicked them out of Douglas County once they did their time. Both pleaded tearfully at the hearing.
[Screengrab via ABC; Torres on left, Norton on right]
Have a tip we should know? [email protected]