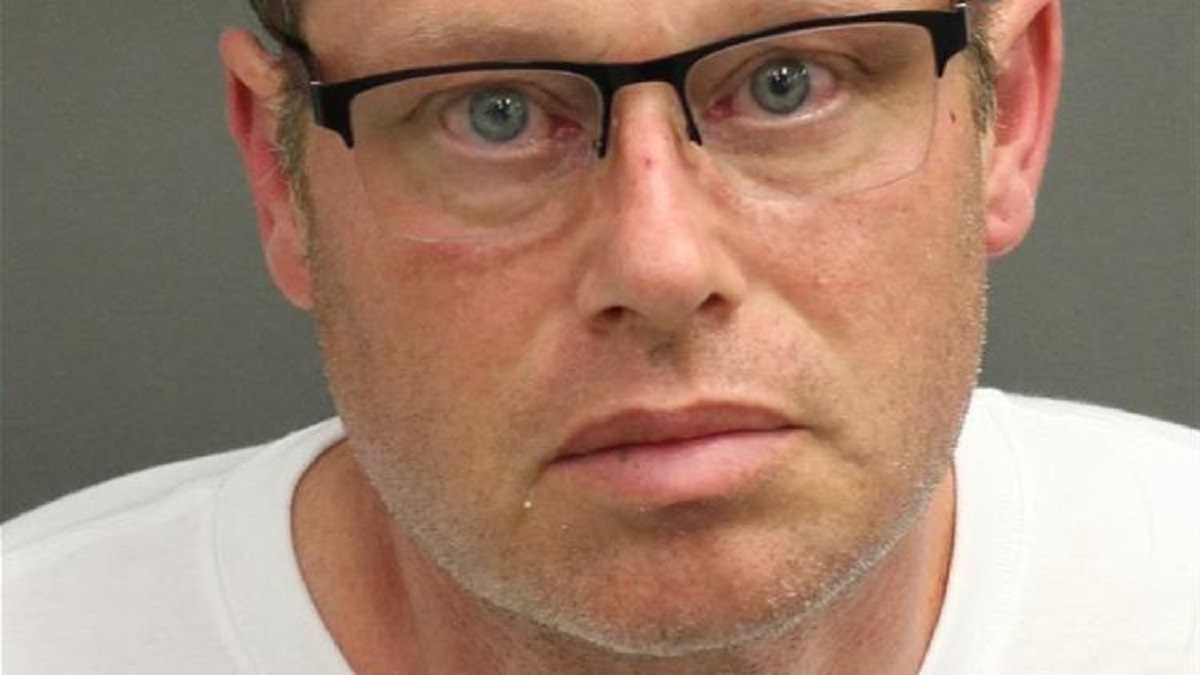 Detectives with the Volusia County, Florida Sheriff's Office found Patrick De La Cerda, 25 dead on his floor Tuesday morning, Their investigation led them to Gregory Bender, 50, the ex-boyfriend of the woman De La Cerda was dating.
It turns out this wasn't the first time Bender got in trouble with the law after his breakup with the woman. Authorities said Bender had gotten an injunction against Bender in December 2017 after he allegedly stalked her and threatened her and De La Cerda. The woman, whose name was withheld, told officers that Bender called her multiple times Tuesday morning, causing her to worry about De La Cerda. By the time she was able to get to him, however, it was too late. De La Cerda was dead, the result of a fatal gunshot wound, law enforcement officials said.
According to the Orlando Sentinel, De La Cerda's father got a call from someone he thinks was Bender, who said they were delivering a package and was outside the gate to De La Cerda's home. This lines up with what authorities heard from another woman, who said that she found a notebook in Bender's home that detailed a plot to kill De La Cerda. Detectives searched the home and found the notebook, which had notes about pretending to deliver a package in order to get to De La Cerda's home.
The Sheriff's Office also said they found ammunition that matched the description of what was found at the scene of the crime.
Bender is now facing a charge of first-degree murder.
[Image via Orange County Jail]
Have a tip we should know? [email protected]