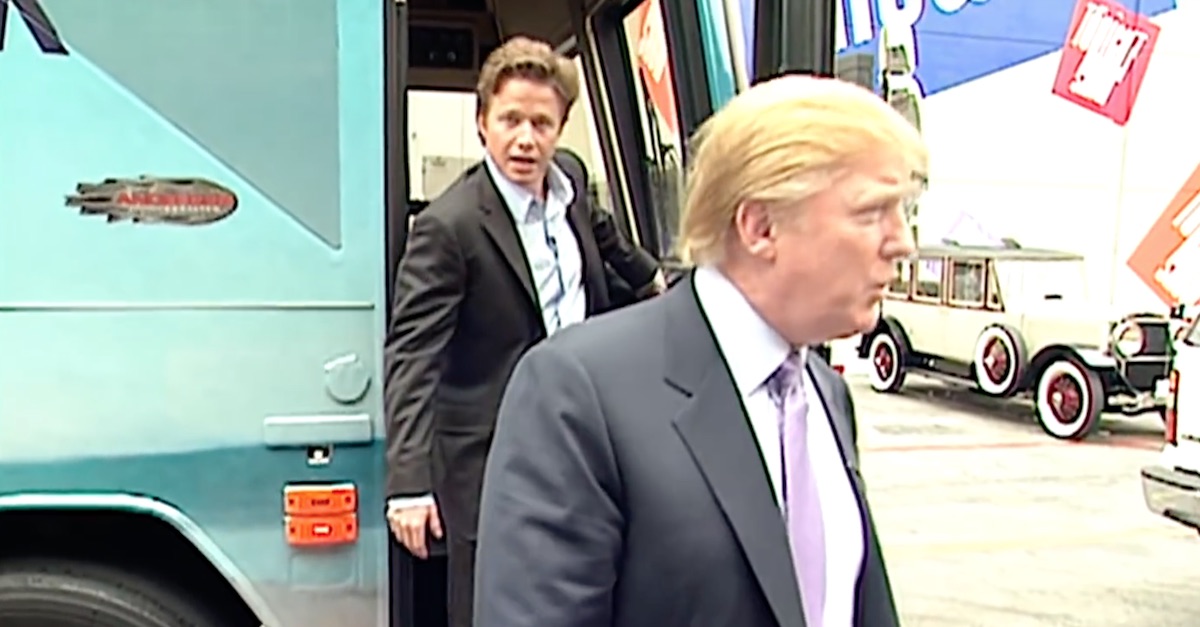 A Florida man had a really interesting justification for his groping of a woman on a Southwest Airlines flight, the U.S. Attorney's Office in New Mexico said.
Bruce Alexander, a 49-year-old man from Tampa, was arrested on a charge of abusive sexual contact after an in-flight incident on October 21. Alexander is accused of grabbing a woman by the … breast. In a jarring turn of events, Alexander was cuffed and allegedly voiced that the "President of the United States [Donald Trump] says it's ok to grab women by their private parts."
That's the last detail provided in a six-page criminal complaint. It's an apparent reference to President Trump's now-infamous recorded comments behind the scenes of Access Hollywood, where he discussed how, "When you're a star, they let you do it."
Prosecutors say that this happened on a Southwest Airlines flight from Houston, Texas to Albuquerque, New Mexico. The victim, identified only as C.W., said that she fell asleep 15 or 20 minutes after boarding the plane and felt her clothes move and a "touching of fingers on her right side at and around her 'bra line.'"
Alexander was seated behind her.
At first she thought it was an accident, but 30 minutes later it happened again. She said that she observed a "hand that had thick fingers, [that] were hairy and had dirty fingernails." The woman got up, told Alexander he needed stop and asked to moved to a different seat, which Southwest Airlines did.
When questioned, Alexander said that he did not take any sleeping pills or consume alcohol. When his hands were observed, it was deemed they were consistent with the woman's description of them.
Alexander was arrested and hauled into a vehicle at Albuquerque International Sunport. It was then that he allegedly said, in essence, but … but … the president said this is fine!
Alexander remains in custody and had hearings scheduled for Tuesday. If convicted, Alexander could go to prison for a maximum of two years and be ordered to pay a fine of up to $250,000.
Bruce Alexander Allegedly Groped Woman on Flight by Law&Crime on Scribd
[Image via NBC News screengrab]
Have a tip we should know? [email protected]