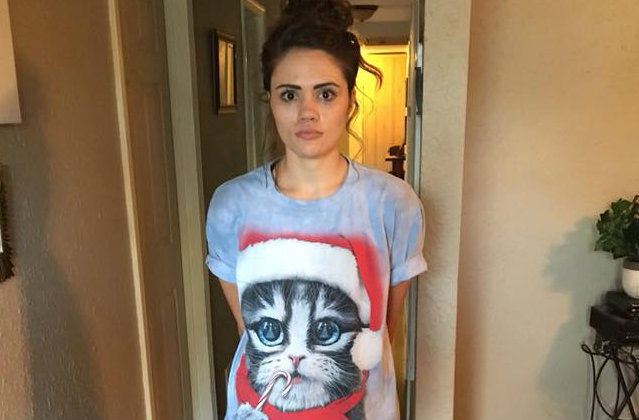 Deputies in Oklahoma arrested a chemistry teacher Wednesday for sexually abusing an underage boy. Hunter Day, 22, was booked Canadian County Sheriff's Office on charges of second-degree rape, possession of child pornography, and soliciting sex from a minor using technology.
The probe started after the boy's parents complained about it, telling the Sheriff's office they discovered text messages and nude pictures on their son's phone. The couple believed that Day, the child's chemistry teacher, had sex with him.
After looking through the phone, the investigators started to believe that the intercourse already happened, and that Day and the boy set up another meeting at her home on Wednesday afternoon.
The Sheriff's Office said they reached out to the suspect via text message, and they pretended to be the student. Day allegedly messaged to come soon before her husband arrived.
Investigators decided to keep that appointment. As they tell the story, they arrived at her house to discover Day wearing a T-shirt and workout shorts. She was sitting in the living room with the lights off, and candles lit.
Deputies said she cooperated by admitting her relationship with the student, to sending him pictures of herself in bra and panties, and to receiving photos of his genitals.
Authorities locked Day up in Canadian County Jail in lieu of $85,000. Law&Crime could not reach her for comment. Day's employers at Yukon Public Schools did not immediately respond to a request for comment.
[Mugshot via Canadian County Sheriff's Office]
Have a tip we should know? [email protected]