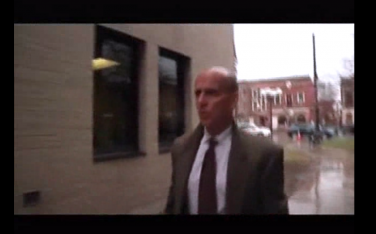 A New York man accused of killing his wife almost 15 years-ago was acquitted on Tuesday after standing trial for the fourth time in the past 10-years.
Cal Harris was charged with the murder of his wife late on the evening of September 11, 2001 at the couples' Spencer, New York home.  According to PressConnnects.com, the verdict of acquittal comes after a 30-day bench trial in front of Judge Richard Mott in the Schoharie County Court.  Judge Mott deliberated over 12 hours before rendering the verdict.  Harris hugged his crying children after the verdict was read, according to the report.
Harris was convicted by a jury at each of the first two trials that occurred in Tioga County.  However, both verdicts were reversed on appeal.  Harris' third trial was moved to Schoharie County and ended with a hung jury in May 2015.  For the fourth trial, Harris and attorneys opted for a bench trial and that is why Judge Mott delivered the verdict.
Prosecutors argued that Harris killed his estranged wife, Michele Harris, over financial troubles and then dumped her body in the woods.  The defense countered that other men in Michele's life were likely responsible for the murder.
The case was subject of much media attention, including a CBS News 48 Hours report.
Have a tip we should know? [email protected]