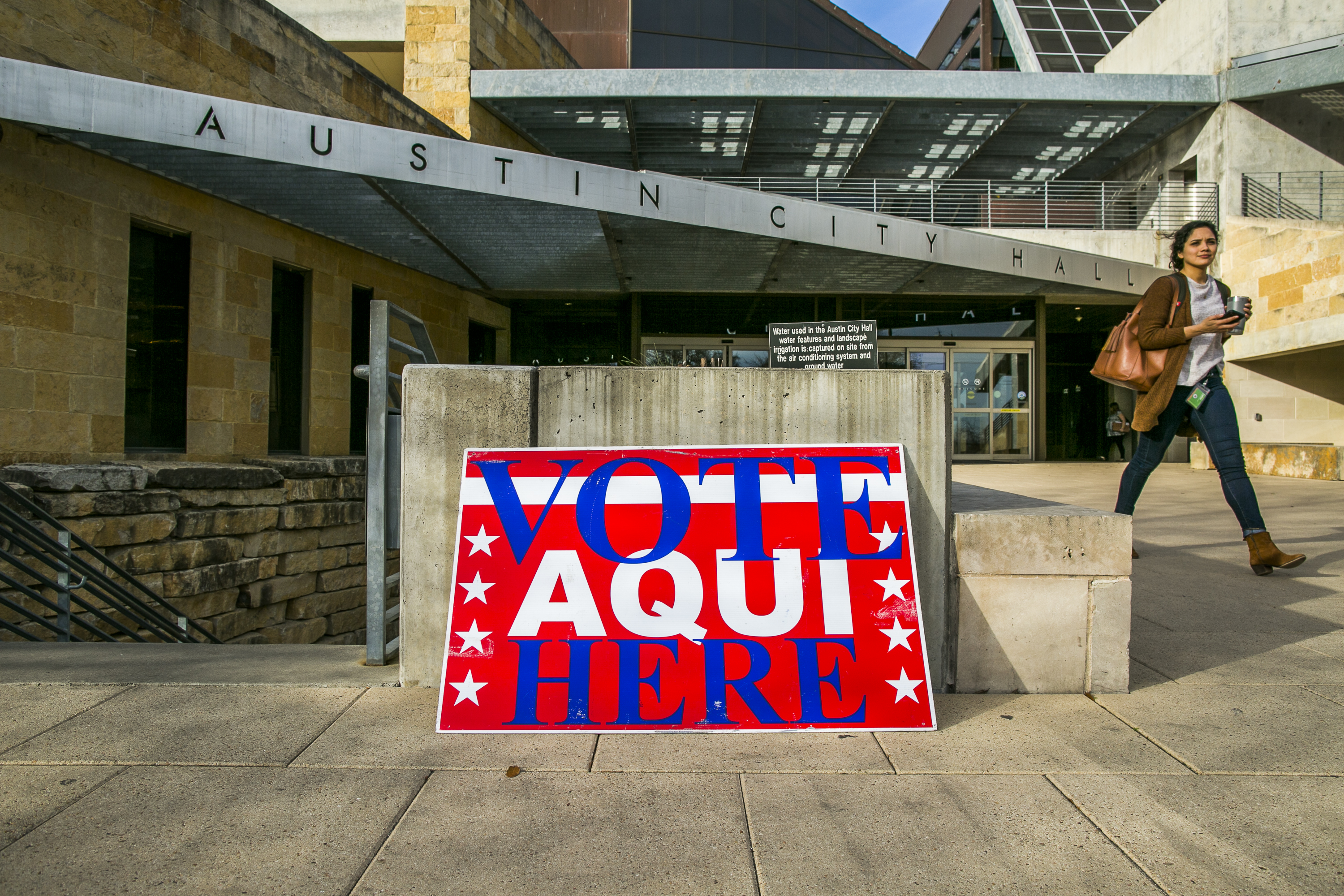 A panel of judges on the U.S. Fifth Circuit Court of Appeals tossed out a challenge to Texas's latest voter I.D. law on Friday. But one judge sharply dissented with his colleagues over the racially-biased restrictions contained in that controversial piece of GOP-authored legislation.
Under an erudite heading–culled from a book of Particular Baptist proverbs–titled, "A hog in a silk waistcoat is still a hog," Barack Obama-appointed Circuit Judge James E. Graves wrote:
S.B. 14 is an unconstitutional disenfranchisement of duly qualified electors. S.B. 5 is merely its adorned alter ego. The Texas Legislature enacted S.B. 14 with an intent to suppress minority voting. Because the thread of discriminatory intent runs through both S.B. 14 and S.B. 5, the district court's judgment and remedial order should be affirmed.
The district court's judgment referred to by Graves had permanently enjoined Texas's latest attempt to institute sweeping voter I.D. restrictions. The original bill–Senate Bill 14 (S.B. 14) was widely considered one of the harshest voter I.D. laws in the nation. The so-called ameliorative bill–Senate Bill 5 (S.B. 5) was a weakened version of Texas's initial attempt.
While muzzling some of the most restrictive measures, Judge Graves said, "An examination of S.B. 5 reveals how little of S.B. 14 it actually changed. Even if S.B. 5 were, as Texas and the majority both claim, ostensibly to remove or otherwise lessen the discriminatory impacts of S.B. 14, it still does not change the reason — the discriminatory reason — why the State enacted a voter ID law in the first place. Should S.B. 5 be allowed to govern, its congenital defect would persist…It should be quarantined."
Kristen Clarke of the Lawyers' Committee for Civil Rights Under Law responded to the decision. She said:
We continue to firmly believe that the Texas photo ID law is one of the most discriminatory and restrictive measures of its kind. Today's ruling, while disappointing, only concerns the remedy and does not reverse the findings which made clear that discrimination infected the adoption and design of this law. No law should be allowed to stand that is merely built on the back of a plainly discriminatory law.
In August of last year, a U.S. District Court for the Southern District of Texas issued a permanent injunction blocking S.B. 5 from taking effect.
That ruling, authored by U.S. District Judge Nelva Gonzales, noted that S.B. 5 did not "fully ameliorate" S.B. 14's "discriminatory features" and was therefore an unconstitutional attack on minority voters in the Lone Star State. Gonzales wrote, "[S.B. 14 was] enacted with discriminatory intent — knowingly placing additional burdens on a disproportionate number of Hispanic and African-American voters."
And, since S.B. was authored to maintain that discriminatory outlook–the basis of the law–S.B. 5 suffers from the same basic defect. Friday's order by the Fifth Circuit reverses the previous ruling and will allow S.B. 5to take full effect for the first time–just in time for the November midterm elections.
[image via Drew Anthony Smith/Getty Image]
Follow Colin Kalmbacher on Twitter: @colinkalmbacher
Have a tip we should know? [email protected]