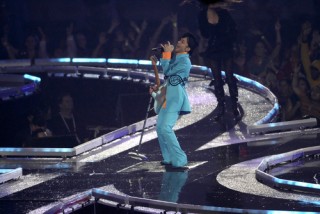 Typically, laws prevent a person from selling anything with someone else's image or likeness without permission. Some states have laws on the books saying that a person's likeness rights can be inherited as part of their estate when they die, but Minnesota isn't one of them. With no statutes dealing with such rights after death, and no case law having to do with this, Prince's death has yielded a flood of t-shirts and memorabilia from people looking to make a buck, TMZ reported.
Jennifer Rothman, a professor at Loyola Law School, confirms on her blog that while Minnesota does follow common law when it comes to misappropriation of likeness and right of publicity, those laws only apply to people who are still alive.
According to TMZ, Prince's family is thinking about filing a lawsuit against people profiting off of the singer's death. If they do, it could bring Minnesota some order in this as-yet-uncharted legal area.
Have a tip we should know? [email protected]