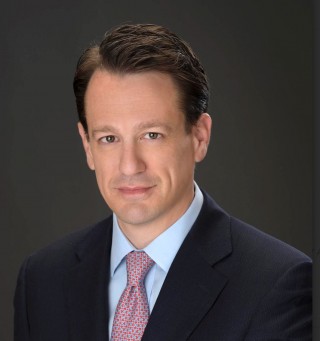 Todd S. Eagan is an attorney at Lavely & Singer which is based in Los Angeles, California.
Hulk Hogan's $115 million jury verdict against Gawker for publishing a sex tape that invaded the privacy of the iconic wrestler was an unequivocal victory for all celebrities and public figures
As an entertainment attorney in L.A., I can tell you that Hollywood applauds the decision.
Even if Gawker prevails on appeal on First Amendment grounds – and Gawker believes that it will (and it has reason to, based on the appellate court's history) – the jury got it right when it agreed with attorneys for Hulk Hogan (real name Terry Bollea) that Gawker committed an invasion of privacy disguised as journalism.
The enormous damages award sends a clear warning to media organizations, reminding them that celebrities do have rights of privacy that outweigh the freedom of the press.  The award also affirms that our society considers private sexual encounters in a private setting just that – private – including when celebrities are involved.
It also makes clear that, even if a celebrity publicly shares aspects of his private life (including his sex life), a surreptitious sex tape isn't a matter of public concern for purposes of First Amendment analysis.
The allegations against Gawker were based on a report and commentary published on Oct. 4, 2012, including a one minute and forty seconds clip of a secretly recorded sex tape, featuring nine seconds of sexual activity.  It was viewed 2.5 million times on Gawker's website, from which the company profited handsomely, according to plaintiff's expert witness testimony.
The jury award is particularly significant given that, during the early days of this dispute, both the U.S. District Court and the District Court of Appeal concluded that the publication of the sex tape did involve a matter of public concern.
In 2012, the U.S. District Court denied Hogan's request for an injunction on the grounds that Hogan's "public persona, including the publicity he and his family derived from a television reality show detailing their personal life, his own book describing an affair he had during his marriage, prior reports by other parties of the existence and content of the video, and [Hogan's] own public discussion of issues relating to his marriage, sex life and the video, all demonstrate that the video is a subject of general interest and concern to the community."
Likewise, the Florida Second District Court held that "it is clear that as a result of the public controversy surrounding the affair and the sex tape, exacerbated in part by Mr. Bollea himself, the report and the related video excerpts address matters of public concern."
In Gawker's motion for summary judgment in April 2015, which was denied, it renewed its argument that, "before Gawker published its story, the personal life, romantic affairs and explicit details of the sex life of plaintiff Hulk Hogan, an internationally famous celebrity, had been the subject of widespread media coverage and public discussion, often by Hogan himself and frequently to advance his career.  In addition to the substantial media coverage these aspects of his life attracted, Hogan highlighted them in his two autobiographies, the reality show Hogan Knows Best, his media appearances and interviews too numerous to count . . ."
Gawker also argued that he made "public and exceedingly graphic descriptions of his sex life – including the size of his penis, various sexual techniques, where he likes to ejaculate, and his use of his mustache in performing oral sex" and  "participated in widespread public discussion and media coverage of the sex tape for months before the publication by Gawker."
In navigating their way through these obstacles at trial, Bollea and his legal team argued in part that, when Bollea publicly bragged about his sexual prowess and proclivities, which included extensive graphic details, he was not doing so as Bollea, but as the character of Hogan.
Clever argument?  Yes.  Will it pass muster on appeal – that remains to be seen.  Gawker has a strong track record of success at the appellate level, and its most recent writ seeking to dismiss the action on First Amendment grounds was dismissed – but not denied – leaving open the possibility that Gawker will prevail at the appellate level on its First Amendment defense.
Nevertheless, the jury got it right in declaring that there is no place in our society for the commercial exploitation of secretly recorded sex tapes of celebrities and public figures published in the guise of journalism.
The testimony of Gawker's representatives was damning – and revealed an outrageous disregard for Bollea's rights of privacy.  Indeed, Gawker's editor A.J. Daulerio's testimony at deposition, which was played for the jury, reveals the vile depths to which the publication is willing to sink.
When asked at deposition "Can you imagine a situation where a celebrity sex tape would not be newsworthy?" Daulerio testified: "If they were a child."  When asked the follow up question "Under what age?" Daulerio snidely testified, "Four."
The jury also learned of an incident in which Gawker published a video of a woman engaged in a sex act in a public bathroom, which was made without her knowledge and published without her consent, according to press reports.  Gawker initially allegedly refused to remove it from its website despite desperate pleas of the young woman and her father, who were devastated by the publication.  This and other evidence introduced during trial cemented in the mind of the jury that, not only did Gawker invade Bollea's privacy, but the company threatens the community through its reckless actions.
As in every trial, when jurors conclude that a defendant is a threat to the community, they will mete out justice without mercy.  Here, the jury's anger with Gawker and its principals is palpable from the size of the compensatory damages award.
And the punitive damages phase is yet to begin.
Have a tip we should know? [email protected]