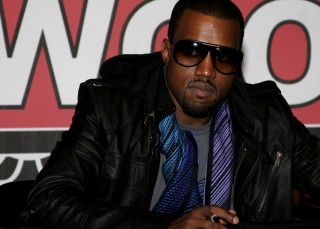 Sunday night, Kim Kardashian posted clips of a phone conversation between her husband Kanye West and pop singer Taylor Swift, where it appears that West informed Swift about the content of his song 'Famous.' The lyrics, which include remarks about Swift, including a reference to West having sex with her, sparked controversy when the song came out. Swift had publicly stated that she thought the song was misogynistic and that she did not give West the okay to use those lyrics about her.
The leaked conversation seems to indicate the opposite. Not only does it show that West read the lyrics to Swift over the phone, but Swift appears to take it as a compliment.
So Kanye wins, right? Wrong. According to TMZ, Swift threatened West with legal action after she learned about the recording. And she may have a case. Swift's attorneys reportedly sent West's lawyer a letter back in February stating that the rapper's actions could result in felony charges because California law requires both parties in a phone conversation to consent to a call being recorded. A source told TMZ that West made the recording in a studio in the Los Angeles area.
The letter, obtained by TMZ, says, "Demand is hereby made that you immediately destroy all such recordings, provide us of assurance that this has been done, and also assurance that these recordings have not been previously disseminated." Maybe Kim didn't get the memo.
Have a tip we should know? [email protected]