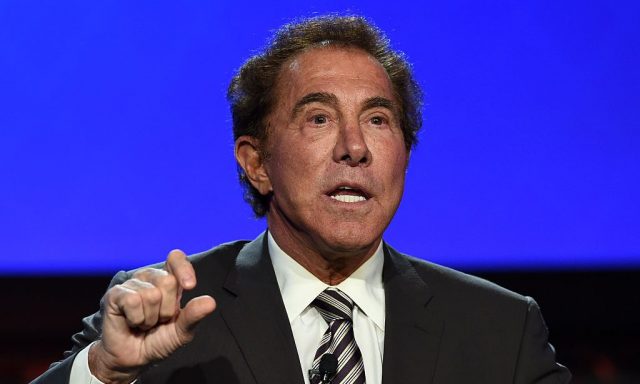 In the wake of a recent report of alleged sexual misconduct, Steve Wynn announced that he is stepping down from his position as CEO of Wynn Resorts. The company, which includes the Wynn and Encore hotels in Las Vegas, will now be run by Matt Maddox, who has been president since 2013.
A recent Wall Street Journal report included claims that Wynn had coerced female employees into sex and harassed women for decades. One former employee, a manicurist, reportedly received $7.5 million as part of a settlement agreement after she complained to human resources that Wynn had her take her clothes off and have sex with him.
Soon after that report came out, Wynn resigned from his post as the Republican National Committee's finance chair.
Wynn continues to deny the allegations, but said in a statement that he is stepping down from his company because of the "avalanche of negative publicity." He lamented how "a rush to judgment takes precedence over everything else, including the facts."
Wynn Resorts is in the middle of building a multi-billion dollar resort outside Boston, and the Massachusetts Gaming Commission said they intended to conduct an investigation into Wynn.
Wynn has also been engaged in a legal battle with his ex-wife over her share of the company since 2012. Wynn has had the voting right for the estimated $1.6 billion stake, as per an agreement the two had signed.
Boone Wayson, non-executive director of the board of Wynn Resorts, said in a statement that the board accepted Wynn's resignation "with a heavy heart."
[Image via Ethan Miller/Getty Images]
Have a tip we should know? [email protected]