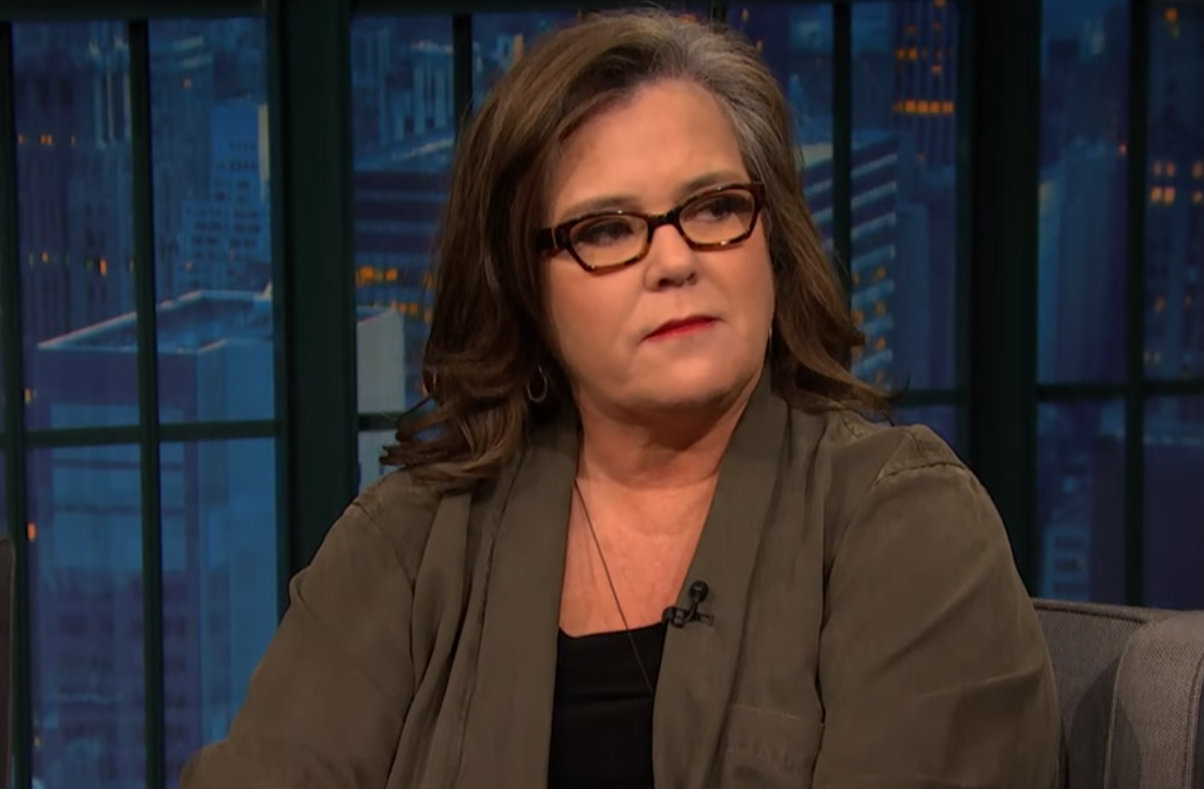 So, first off, $2700 is the legal limit to donate to a federal campaign per election. Got it? Great, because comedian and host Rosie O'Donnell paid more than that to at least five Democratic candidates, according to a review of records by The New York Post.
This included $4,700 to Doug Jones, who won a special election last year to become the new U.S. Senator from Alabama. There's also Rep. Conor Lamb (D-Pennsylvania 18th District), to whom O'Donnell gave $3,600 in his special election in March.  Rep. Adam Schiff (D-California 28th District) who got $2,950 for his primary. Lauren Underwood, the Dem nominee to take on Rep. Randy Hultgren (R-Illinois 14th District) in the 2018 general election, got $4,200 in the primary. Omar Vaid, who is running for New York's 11th District, got $3,450 in campaign donations in the primary.
All told, O'Donnell gave a total of $5,400 over the legal limit to the five candidates, using five different New York addresses, and in the Post's words, four variations of her name.
"Nothing nefarious," O'Donnell told the Post in an e-mail. "I was not choosing to over donate." She said that candidates should refund the money if $2,700 is the cutoff, and that she didn't look to see who she could donate the most to. "I just donate assuming they do not accept what is over the limit."
O'Donnell told the outlet she donates over the online platform ActBlue, which works to help fund Democrats nationwide. She assumed the organization "limits donations to the max allow." Her brother Tim handles the financial side of things. She didn't recall how much she gave to Vaid, she said.
Vaid's finance director told the outlet the campaign "inadvertently designated" some of the cash to the "wrong election." They promised to fix the filings. Lamb's campaign manager said they'll tell O'Donnell about her mistake, and let her know they can either refund her the extra money, or shift that cash toward the primary.
Federal law treats general elections, primaries, and runoffs to be separate.
Schiff's, Jones', and Underwood's people did not respond to Post requests for comment. They did not immediately answer a Law&Crime request for comment on Sunday. ActBlue did not immediately respond to a request for comment on Sunday.
[Screengrab via Late Night with Seth Meyers]
Have a tip we should know? [email protected]