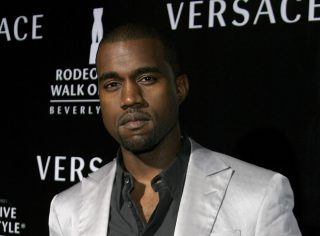 Rapper Kanye West was taken to a hospital Monday night for a psychiatric evaluation. On Tuesday, TMZ reported that it was West's physician who called 911.
Dr. Michael Farzam said that West had "temporary psychosis due to sleep deprivation and dehydration," according to police. Farzam reportedly said that West had attempted to assault a gym employee, and that while he was not violent at the time of the call, Farzam warned the 911 dispatcher that West would be violent when authorities showed up. West agreed to go to the hospital, but was handcuffed to a gurney as part of standard procedure.
Earlier, West had announced that he was canceling his tour dates for the rest of the year, with a spokesperson announcing that he will schedule additional shows for next year.
[Image via Shutterstock]
Have a tip we should know? [email protected]