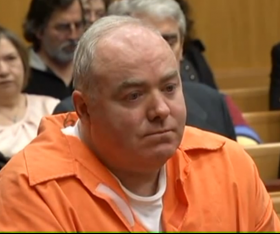 Prosecutors in Connecticut will ask the state Supreme Court to reinstate the 2002 murder conviction against Kennedy cousin Michael Skakel that was overturned by a lower court in 2013.
Skakel was convicted in 2002 and sentenced to 20 years to life in prison for killing his neighbor, Martha Moxley, in 1975 when they were both teenagers.  Skakel was released from prison in 2013 on $1.2 million bail after a lower court judge ruled received ineffective assistance of counsel from his original trial lawyer, Michael Sherman.  The judge granted Skakel a new trial after finding Sherman failed to argue that Skakel's brother could have committed the crime and failed to present a key alibi witness for Skakel.
Prosecutors appealed the ruling, arguing the judge misapplied the law as it relates to an ineffective assistance of counsel claims.  They assert Sherman's trial strategy — including his decision to not call certain witnesses — was reasonable under the circumstances and that the judge's findings amount to impermissible second-guessing.
Skakel is the nephew of Robert F. Kennedy's widow, Ethel, and his case has received widespread media attention as a result of his connection to the Kennedy Family.  Robert F. Kennedy, Jr. is one of Skakel's biggest supporters and has been seen at all of Skakel's recent court appearances, according to news reports.
[h/t ABC News; image via screengrab]
Have a tip we should know? [email protected]