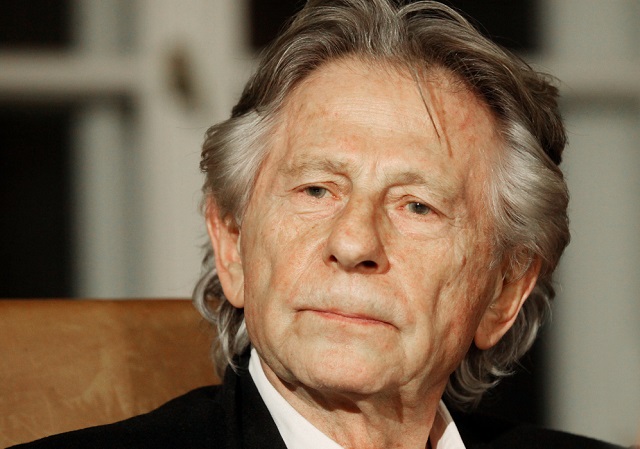 LOS ANGELES (AP) — Roman Polanski's sexual assault victim asked a judge Friday to end the 40-year-old case against the fugitive director, but there was no indication her plea would bring an end to the lengthy court saga.
Samantha Geimer told Los Angeles Superior Court Judge Scott Gordon that she wanted the case to end, either with an outright dismissal or by the judge sentencing Polanski without him being present. Polanski's repeated requests for the same rulings have been denied.
Gordon said he would take Geimer's comments into consideration and did not issue an immediate ruling.
"I'm standing here saying he's served his sentence," Geimer said after the hearing. "He owes me nothing. He owes the state of California nothing except to show up here eventually. I wish he could show up and feel he could be treated fairly, but I don't know if that will ever happen."
She described herself as more of a victim of the criminal justice system than of Polanski.
Geimer said she had been insulted over the years and hounded by the news media. She said the original judge in the case asked if she was part of a mother-daughter prostitution team and the former district attorney suggested she had been bought and paid for and others said she was a gold digger.
"The trauma of the ordeal that followed was so great that, you know, the brief encounter with him that evening that was unpleasant just faded and paled," she said. "We were just trying to survive as a family and get through something we didn't understand that was going to happen."
Geimer said before she addressed the court that she was terrified, but felt compelled to tell Gordon her thoughts on the case.
"This may be my last chance," she said. I finally will get to stand before a judge and say how I feel so I thought I should take it."
Geimer, 54, has long supported Polanski's efforts to end the legal saga that limits his freedom, but Friday was the first time she's appeared in court on his behalf, Polanski's attorney Harland Braun said.
The Oscar-winner has been a fugitive since he fled to France in 1978 on the eve of sentencing for having unlawful sex with a minor. Prosecutors dropped charges that he drugged, raped and sodomized Geimer when she was 13 years old.
Polanski feared the judge was going to renege on a plea agreement and send him away for more time than the six weeks he served in prison during a psychiatric evaluation prior to sentencing.
His lawyers have been fighting for years to end the case and lift an international arrest warrant that confined him to his native France, Switzerland and Poland, where he fled the Holocaust.
The warrant prevented Polanski from collecting his Academy Award for best director for his 2002 film "The Pianist." He was also nominated for 1974's "Chinatown" and 1979's "Tess."
Polanski, 83, is trying to get the Interpol warrant lifted so he can move freely among most of the 190 countries in the global policing network. If that happened, the California warrant would remain valid.
Polanski contends he is the victim of judicial misconduct because the now-deceased judge who handled the case suggested in private remarks that he would not honor a plea agreement. It called for no more time behind bars for the director after he spent 42 days in a prison undergoing a diagnostic screening.
The hearing Friday was part of an effort by Braun to get the court to unseal testimony by the now-retired prosecutor in the case, who is believed to have testified in a closed session about backroom sentencing discussions.
Braun wants to use the transcript to show Polanski has served his time so the international warrant is dropped. Braun also argues that Polanski served an additional 10 months under house arrest during a failed extradition effort from Switzerland in 2010.
Deputy District Attorney Michele Hanisee urged the court in a Thursday filing to reject Polanski's latest efforts, saying two previous judges and an appeals court have ruled against him.
"The people implore this court to deny defendant's motions and to summarily deny any future request to re-litigate these issues absent a showing of new facts or a change in circumstance," Hanisee wrote.
Judge Scott Gordon has rejected Polanski's efforts to resolve the case in the director's absence or with a promise that he wouldn't be sentenced to more time or be arrested if he voluntarily returned for a sentencing hearing.
Geimer has previously said she forgives Polanski for the assault that happened at Jack Nicholson's compound in the Hollywood Hills during a March 1977 photo shoot.
Polanski plied the girl with champagne and part of a sedative pill before raping her, according to grand jury transcripts. Nicholson was not home at the time.
Geimer sued Polanski and reached a settlement in 1993 for $500,000 that included over $100,000 in interest payments. Her longtime lawyer Lawrence Silver did not return phone and email messages seeking comment.
The Associated Press doesn't typically name victims of sex abuse, but Geimer went public years ago.
She wrote a memoir titled "The Girl: A Life in the Shadow of Roman Polanski" four years ago. The cover features a photo shot by Polanski.
This article was written by Brian Melley from the AP.
Have a tip we should know? [email protected]