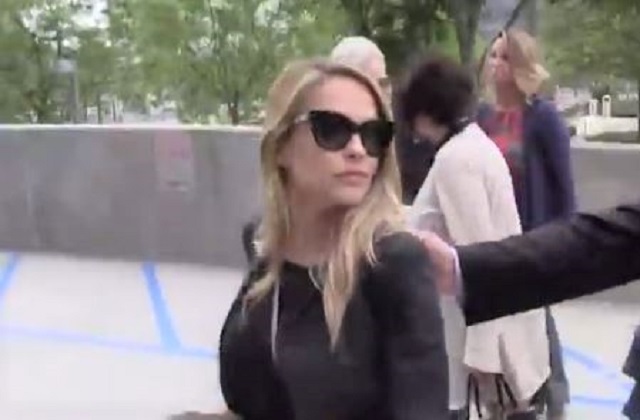 Dani Mathers, a model and former Playboy Playmate, was charged with invasion of privacy taking a photo of a naked woman in an LA Fitness gym locker room, and posting it to Snapchat with the caption, "If I can't unsee this then you can't either." On Wednesday, Mathers pleaded no contest to the charge in a Los Angeles courtroom. Mathers had previously pleaded not guilty.
According to TMZ, the judge gave Mathers the option of either serving 45 days in jail or 30 days of community service in the form of graffiti removal, with either one to be followed by 36 months probation. Mathers opted for the graffiti removal. She had been facing up to six months in jail.
Mathers has claimed that when she posted the picture to Snapchat back in July, she meant for it to be a private message, and did not intend for it to be available for public viewing.
Soon after, she posted another message on Snapchat apologizing for her actions, saying, "That was absolutely wrong and not what I meant to do," adding, "I know that body-shaming is wrong. That is not the type of person I am."
In addition to being against the law, the Snapchat post also violated LA Fitness' gym policy that prohibits taking pictures in locker rooms. The gym said on Twitter after learning about what happened, "Her behavior is appalling & puts members @ risk. We ended membership & she can't use any club. It's not just our rule, it's common decency."
[Image via TMZ screengrab]
Have a tip we should know? [email protected]