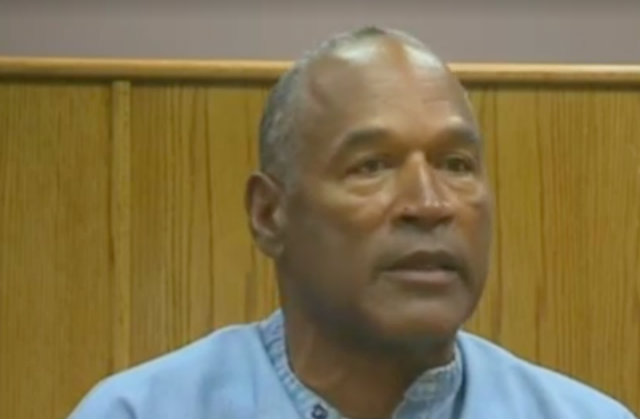 O.J. Simpson was reportedly kicked out of the Cosmopolitan Hotel in Las Vegas late Wednesday night for allegedly being exceedingly drunk and unruly, TMZ reports. Staff at the hotel told the gossip site that the recently-released felon has been hitting the hotel bar quite a bit, and at around midnight started getting belligerent towards Cosmopolitan employees and glasses were reportedly broken during the commotion.
Security was then called and took Simpson away from the bar. He reportedly went along peacefully.
Simpson is currently on parole until September 29, 2022. His parole conditions forbid him from drinking alcohol to excess. Getting drunk and unruly at a bar to the point that he was taken out by security could certainly be viewed as a violation of those terms. It remains to be seen whether officials will declare him to be in violation, but if they do, Simpson could be sent back to prison.
At this point, it's unknown how much Simpson had to drink or what the cause of the commotion was.
Las Vegas Police dispatch audio that TMZ obtained includes the dispatcher saying, "Orenthal is here," and saying that he was in the bar asking about the hotel's pizza place. Listen below:
LawNewz.com reached out to the Cosmopolitan for comment. A hotel source said "alleged reports that are circulating are inaccurate," but they did not specify what details were false. "As a matter of company policy, we do not comment on patron information in respect to the privacy and security of our guests."
Update: Simpson's attorney confirmed that O.J. was at the Cosmopolitan Wednesday night, but claims that Simpson was neither drunk nor belligerent.
Update: We added information from a hotel source.
Have a tip we should know? [email protected]