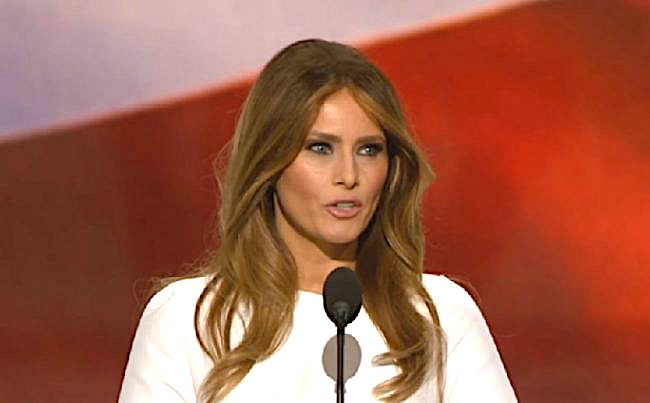 Gawker-slaying lawyer Charles Harder appears to have torpedoed First Lady Melania Trump's claim that a news website killed her "multi-million" chance to cash in on her White House fame.
The First Lady claimed in her re-filed libel lawsuit against the Daily Mail that the website's false story cost her "the unique, once-in-a-lifetime opportunity, as an extremely famous and well-known person…to launch a broad-based commercial brand in multiple product categories."
To win her claim for lost business income, however, it is not enough for Melania Trump to claim she had vague business ideas. The First Lady must prove that she had concrete plans to exploit her "commercial brand," that she approached would-be business partners, and that they rejected her plan expressly because of the allegedly false news story and not for other reasons.
But the First Lady's attorney, Harder, perhaps in an effort to squash some bad PR, just admitted that his client had no concrete business plan to cash in on her White House fame.
"The First Lady has no intention of using her position for profit and will not do so," Harder told LawNewz.com on Tuesday.  "It is not a possibility. Any statements to the contrary are being misinterpreted."
Her lawsuit against the Daily Mail claims that the First Lady "could have garnered multi-million dollar business relationships for a multi-year term during which plaintiff is one of the most photographed women in the world."
Melania Trump is claiming $150 million in damages for lost business opportunities, damage to her reputation, and libel per se for calling her an "escort," which she said implies she is a "prostitute."
Her libel per se claim is the most dangerous claim for the Daily Mail because it allows the First Lady to tell the jury that New York law entitles her to "presumed" damages because the website falsely accused her of  a crime — working as a "prostitute" — which  is automatically presumed to hurt her reputation without any proof that she was actually harmed financially.
Some courts have found that libel per se and presumed damages violate the First Amendment to the U.S. Constitution.
The First Lady alleges two causes of action, one for defamation and one for intentional infliction of emotional distress.
New York courts generally dismiss intentional infliction of emotional distress claims before trial because it is rare that a defendant — especially a media defendant — has engaged in conduct that is "outrageous in character, and so extreme in degree, as to go beyond all possible bounds of decency, and to be regarded as atrocious, and utterly intolerable in a civilized community," as one New York court explained the law.
According to the lawsuit, the Daily Mail's report that she worked as a "high-end escort" is "completely false" and Melania Trump never worked in the "sex business"  or as a "prostitute." The Daily Mail issued a retraction and apology shortly after the article was published, but Melania Trump sued anyway.
On Tuesday, her attorney announced the Maryland blogger who wrote a similar story agreed to settle with the First Lady for "a substantial sum" after she sued him as well.
Melania Trump's libel lawsuit against the Daily Mail was filed Monday in New York after a Maryland court dismissed the lawsuit for lack of jurisdiction because neither the Daily Mail nor Melania Trump have ties to Maryland.  
Harder recently won celebrity wrestler Hulk Hogan a $140 million jury verdict in a privacy and right of publicity lawsuit against Gawker and two of its main employees. Gawker later settled for $31 million.
Susan Seager is a First Amendment attorney who has practiced for 17 years. She also teaches media law at the University of Southern California.
Have a tip we should know? [email protected]