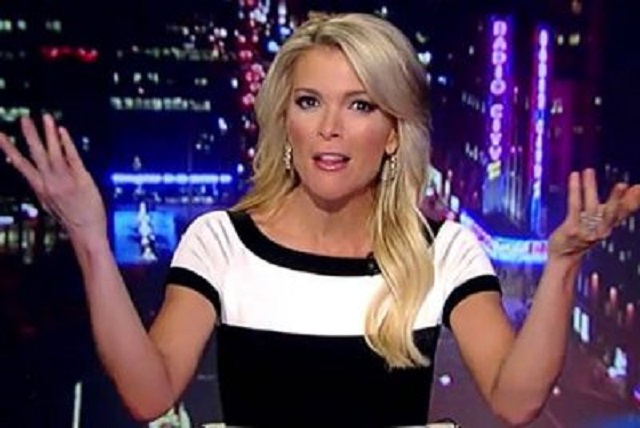 This weekend, news broke of a letter sent on behalf of 12 family members of Sandy Hook victims to NBC News about the much-publicized Megyn Kelly interview of Alex Jones. Obviously, these two are a match made in ratings heaven. NBC seems to have taken a page from cable news' playbook, and scheduled an interview that's likely to be light on facts and heavy on eyeballs. Tonight, NBC will air a special in which Kelly treats Jones like an actual, sincere subject with a credible viewpoint. Jones, in turn, may potentially spin yarns about how the Sandy Hook massacre was a government conspiracy, and how the tragic grief of its broken families is a hoax. He may throw in some September 11th conspiracy theory for good measure too.
The law firm of Koskoff, Koskoff & Bieder sent a letter to NBC news demanding that it pull the interview:
"Surely, we can agree that these families have suffered enough already, and that they will continue to suffer enough to last several lifetimes. Which is why we cannot fathom — from a moral, ethical or legal standpoint — NBC's decision to amplify the voice of a man who has made a living debasing that suffering and smearing our clients' names. Over the last few years, Alex Jones has weaponized his radio show to publish false and defamatory statements about our clients: chief among them that they are actors perpetrating a massive fraud on the American public by faking the deaths of their loved ones."
The letter puts NBC on notice that its unscrupulous decision to air this interview may well have serious legal consequences. First, there's the defamation issue. If Alex Jones calls the Sandy Hook families liars, and NBC knowingly airs an interview replete with damaging lies, plaintiffs' lawyers will be putting bids on their summer houses before anyone can even say "contingency fee." And defamation isn't the only possible cause of action. There's also the more incredibly appropriate "intentional infliction of emotional distress" – commonly known as "IIED" in legal circles.
The thing about IIED cases is that they're usually really tough to win. Most of the time, the law just doesn't compensate people for having their feelings hurt. But every once in a while, a person is victimized by behavior so egregious, and so damaging, that a common-law tort creates a framework for that person to be paid for his suffering. The case of a television network earning money by giving a platform to someone intent on further abusing families of murdered children looks like about as perfect an example of IIED as ever existed. The tort requires that a defendant (here, NBC, Kelly, and Jones) purposely engaged in extreme and outrageous conduct.  Obviously, everyone involved in the airing of this interview will be acting purposely. Would airing an Alex Jones interview be considered "extreme and outrageous?" Will the families affected suffer distress as a direct result of the interview? Well, right now, it's too early to say, since nothing has happened yet. However, the usual standard for "extreme and outrageous conduct" is behavior that "exceeds all possible bounds which could be tolerated by society." The distress suffered must be the kind that "no reasonable person should be expected to endure it." And here's the thing: while our society is deeply divided over many issues, we generally agree that no one, reasonable or otherwise, should ever be expected to endure taunting over the murder of a child. I cannot even imagine conduct that would be more extreme or more outrageous.
Given the legal and financial risks here, one may wonder why NBC would even consider airing this interview. That's where things get even crazier (and much worse for Megyn Kelly herself). As the possibility of NBC's pulling the interview surfaced, Alex Jones released bits of tapes on which Kelly pledged to him:
"I promise you that when [the show] is over you will be fine with it. This is not going to be a contentious, gotcha exchange."
And according to Jones he's got hours of tapes in which Kelly promises to go soft on him so as to highlight his "fascinating" character.
I get that the media sometimes has an obligation to showcase distasteful characters. I also get that media is a business that relies on ratings to stay afloat. But there are and should be limits. And I don't think I'm advocating censorship when I say that treading lightly around families of murdered children is a good place to set some limits. Showcasing a rabble-rouser who explains away his conspiracy theories by claiming "satire" should be unacceptable.
NBC should know better. As for Megyn Kelly, I have no time for her triumphant return to the small-screen financed on the backs of bereaved families.  I think a nice class-action lawsuit for defamation and IIED would be the perfect coda to the careers of this media duo.
This is an opinion piece. The views expressed in this article are those of just the author.
Elura Nanos - Columnist & Trial Analyst, Law & Crime; CEO Lawyer Up