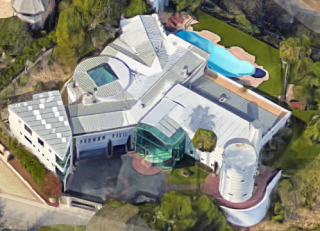 Lots of tourists visit Hollywood hoping to catch a glimpse of movies stars. Cashing in on this fascination are tours providing guides to where celebrities live, with customers getting a chance to see where their favorite actors spend their time. But what happens when it's the wrong house? That's the subject of a lawsuit filed by Michael Edson, who claims that a tour company tells patrons that his Mulholland Drive home belongs to Julia Roberts, Courthouse News reported.
Edson is suing Advanced Reservations Systems, Smart Destinations, and Las Vegas International Tours Information and Reservations, saying they are responsible for tours that said the movie star lives in his house, even though the "Erin Brockovich" star has never lived there. He claimed that as a result of the false information, he's had his mail stolen, someone hopped over a fence onto his property, another trespasser tried to get into the house, resulting in a physical confrontation, and three-foot-tall neon graffti on his house that says "I love you Julia." The lawsuit says that Edson spent $19,000 to upgrade his home security.
Tour buses also allegedly block Edson's driveway, keeping him from getting in, and Edson said that the tours have resulted in people driving their cars onto his property as well.
In addition to living in the nine-bedroom house, Edson's company rents it out for filming and special events.
[image via Google Maps]
Have a tip we should know? [email protected]