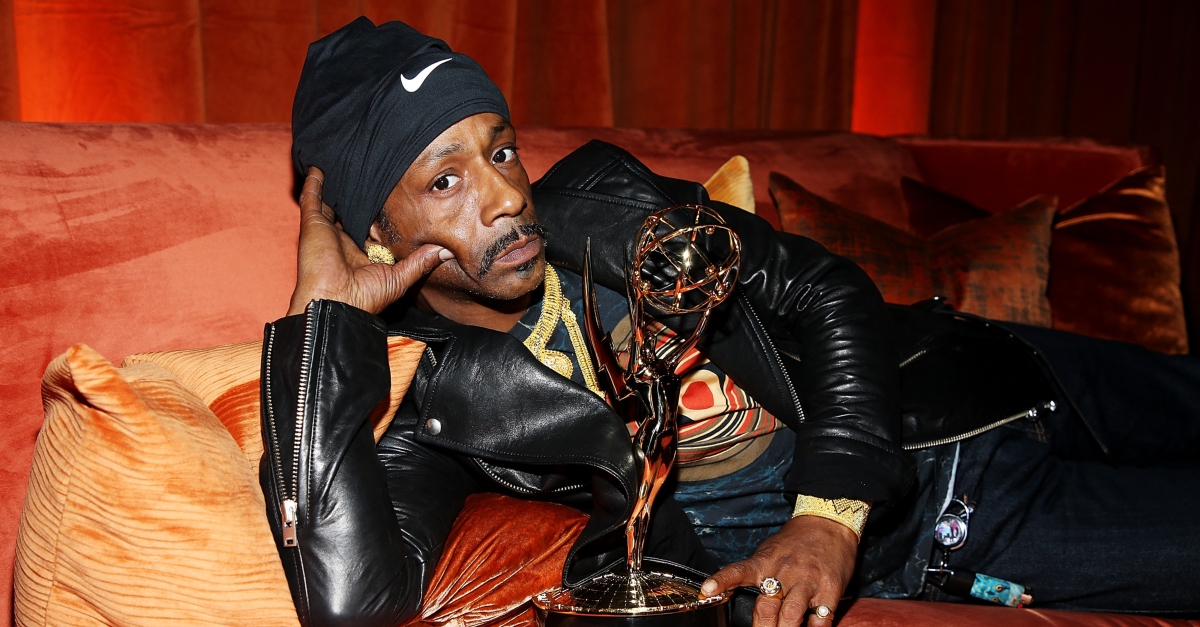 Comedian Katt Williams was arrested Saturday for allegedly attacking a driver. Records show he is being held in a Multnomah County jail for fourth-degree assault, a misdemeanor.
The defendant (real name Micah Williams) attacked the victim at the Portland International Airport, according to the police report obtained by The New York Daily News. The man sustained swelling and cuts to the face, and he was treated at the hospital, authorities said. Injuries were described as minor.
This all started after Williams and the driver got into the argument over transporting the suspect's dog, police say. The defendant left the scene in another vehicle, cops claim. Investigators tracked him down Saturday morning, according to authorities.
The outlet reports he is also being held on a warrant from Georgia.
A spokesperson for Williams did not immediately return a Law&Crime request for comment Sunday afternoon.
The comedian's criminal history dates back some time. 2016 was a particularly busy year. He was accused of holding five women at gunpoint after punching one of them; arrested for allegedly attacking a pool supply store clerk who allegedly called him the N-word; arrested over a claim he fought some men who made fun of him for being short; fought someone at a concert; and got into an infamous confrontation with a then-17-year-old boy.
"If you watched that video and really think I was getting choked out by a strong teenager, then why don't you catch me when I'm out in public, and put your little fragile ass arm around my neck, and why don't you choke me to sleep, n—a," he said at a stand-up show after the incident. "I'm Semper Fi till I die, Marine corps, b—h."
The comedian has also been arrested and sued for allegedly throwing a salt shaker at a Georgia restaurant.
[Image via Phillip Faraone/Getty Images]
Have a tip we should know? [email protected]