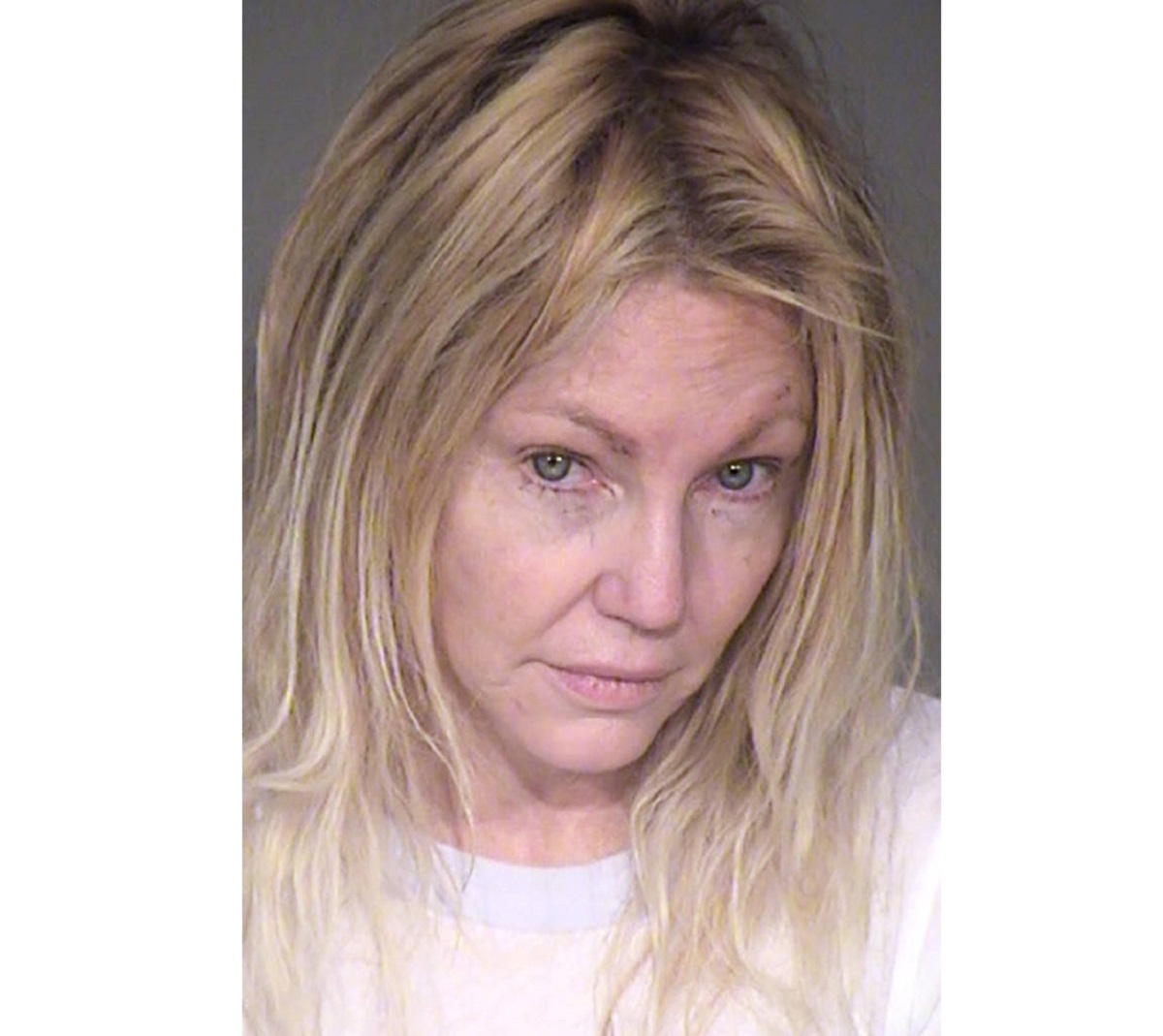 Actress Heather Locklear was arrested Sunday night on a domestic violence charge after she allegedly struck her boyfriend. Cops responded to a house in Thousand Oaks, California after Locklear's brother called 911 to report the incident, according to TMZ.
Things didn't calm down when officers showed up, the gossip site reported. Cops apparently saw that the Melrose Place star's boyfriend had visible injury. When they tried to arrest her, she allegedly fought back, striking three deputies.
Officers reportedly brought Locklear, 56, to a local hospital for evaluation. It's unknown whether the actress was under the influence of alcohol or any other substance at the time. She was arrested in 2008 for driving under the influence, but ended up pleading no contest to reckless driving, with the DUI charge being dismissed.
Locklear's current arrest is for a felony domestic violence charge and three misdemeanor counts of battery of emergency personnel. Ventura County Sheriff's Office records show that Locklear was released early Monday morning, and has a court date scheduled for March 13.
[Image via Ventura County Sheriff's Office]
Have a tip we should know? [email protected]