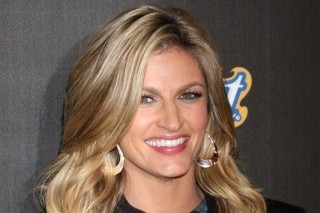 An emotional Steven Andrews, father of sports reporter Erin Andrews, testified before a jury at the trial against the man who videotaped his daughter changing in her hotel room in 2008 and the Tennessee hotel she claims let it happen.
"She's a shell of the person she was before this happened," Mr. Andrews said, referring to when Michael David Barrett used a video camera to record Erin changing in her hotel through her room's peephole. The hotel, the Marriott at Vanderbilt University, is named as a defendant in the $75 million lawsuit for negligently giving Barrett Andrews's room number and letting him book the room next door.
Her father described how the incident has affected her, saying that since then she has been depressed, fearful of crowds, and that she no longer trusts people. As Ms. Andrews tearfully looked on in the courtroom, he described how she vomited when the FBI showed her the footage, and wouldn't eat or bathe after the incident took place, due to emotional trauma. "I feared for her life," he said.
Barrett faced criminal charges in 2010, and plead guilty to interstate stalking after being charged with following Andrews to multiple cities to record the videos.
[h/t ABC News, image via Helga Esteb/Shutterstock]
Have a tip we should know? [email protected]