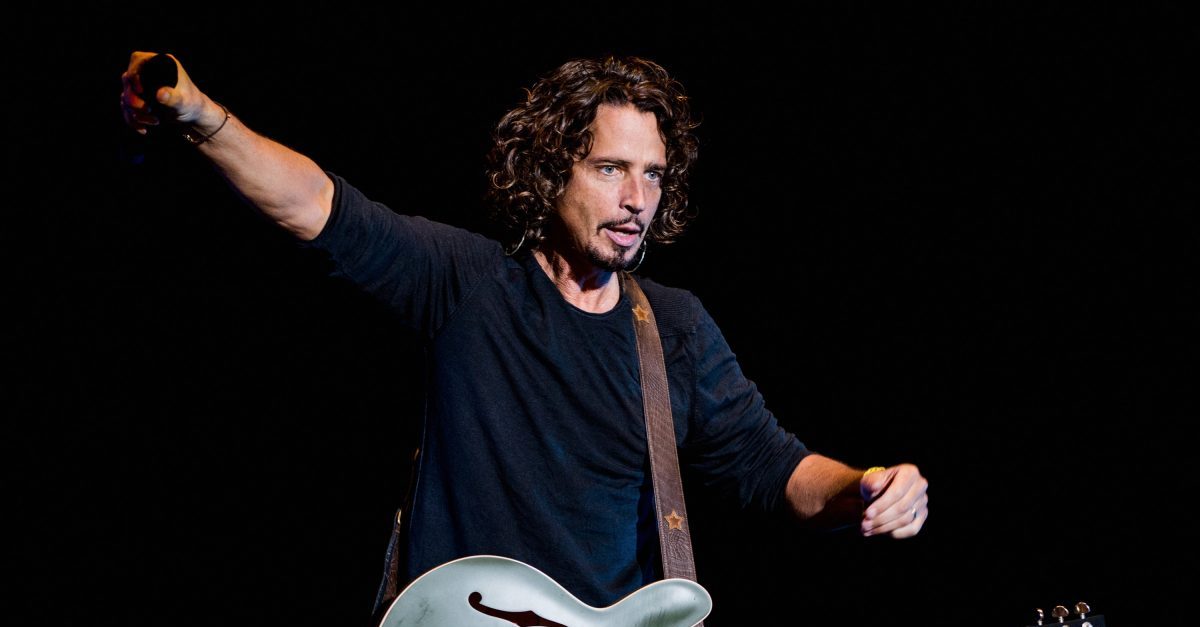 Family members of rock singer Chris Cornell, who died in May 2017 from when he apparently hanged himself, are now suing the rocker's doctor, claiming improper prescriptions led to his death.
Cornell's wife Vicky, and their children Toni and Christopher, claim in their lawsuit that Dr. Robert Koblin prescribed "dangerous mind-altering controlled substances to Chris Cornell which impaired Mr. Cornell's cognition, clouded his judgment, and caused him to engage in dangerous impulsive behaviors that he was unable to control, costing him his life."
An autopsy did not conclude that drugs caused Cornell's death, but tests showed that he did have the anti-anxiety medication Lorazepam in his system. The Cornells' lawsuit specifically mentions this drug, claiming that Dr. Koblin prescribed too much of it, despite the singer having had problems with substance abuse in the past. Cornell was also found to have barbiturates and anti-opioid drug naloxone in his system after he died.
The complaint, filed in Los Angeles Superior Court, says that the doctor's allegedly negligent prescription of Lorazepam–commonly known as Ativan–"was known to increase the risk of suicide because it can severely impair judgment, thinking and impulse control and diminish the ability of a patient to think and act rationally."
Koblin's office did not comment on the lawsuit when reached by the Associated Press.
Cornell was famous for fronting the bands Soundgarden, Audioslave (which featured members of Rage Against the Machine), and Temple of the Dog (which included members of Pear Jam). Soundgarden last released an album in 2012, their first since 1996. The lawsuit claims that Cornell had more music planned.
"At the time of his death, Mr. Cornell had everything to live for and was planning a future of recordings, performances and continued work as a charitable activist," the complaint says.
[Image via Buda Mendes/Getty Images]
Have a tip we should know? [email protected]