Podcast: Play in new window | Download
Subscribe: RSS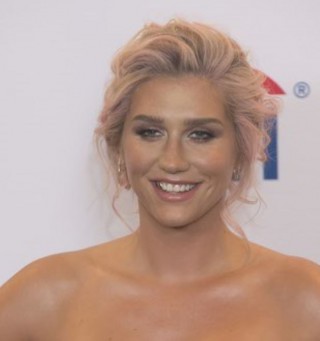 This weekend pop singer Kesha discussed her recent legal battle with her music producer, and the toll it is taking on her. While accepting an award for her work on behalf of the LGBT community, Kesha told the audience, "I'm going through some personal things that have been really intense and hard lately and I just want to say thank you for any support I've received."
Unfortunately for Kesha, as her civil suit for sexual battery and assault moves towards trial, things may only get harder for the star. By March 21st, each side will turn in their demands for discovery of evidence. This means both Kesha and Dr. Luke will be seeking answers to written questions, requesting the production of documents, and eventually setting depositions for all witnesses involved.
One of the questions Kesha will likely be asked, and one of the documents that will likely be requested, is whether Kesha filed a police report regarding her accusations that Dr. Luke sexually assaulted her; and if so, for that police report to be produced. The purpose in asking for such a police report is that if Kesha wants to substantiate claims that Dr. Luke drugged her, and took advantage of her multiple times, then it would follow logically that she went to the police to report these alleged crimes before filing her civil suit.
Kesha filed her civil suit against Dr. Luke in October 2014. However, LawNewz.com has exclusive confirmation from the Los Angeles Police Department that they were "unable to locate any reports" filed by Kesha Rose Sebert in 2014, or before or after 2014, alleging sexual assault. We filed an open records request to obtain a copy of the report. However, none existed.  Here is a copy of LAPD's response:
Kesha LAPD Open Records Request
The lack of a police report by Kesha will likely be a key point in Dr. Luke's defense. The music producer previewed his defense in a series of tweets, saying Kesha's allegation is "motivated by money." Dr. Luke's defense team will likely argue that if her sexual assault allegations were motivated not by money, but by justice, then Kesha should have, and could have, gone to the police.
And, in fact, a New York judge during a recent hearing appeared concerned about Kesha's lack of documentation of her alleged abuse.
"I've read feet, feet of papers. There is not one piece of paper from a doctor saying this. But that's besides the point. Even though you claim [Kesha] has all kinds of physical problems, trauma — nothing, under seal or otherwise. There are no hospital records. There is nothing here," Justice Shirley Kornreich said to Kesha's attorney Mark Geragos during a Feb. 19th hearing.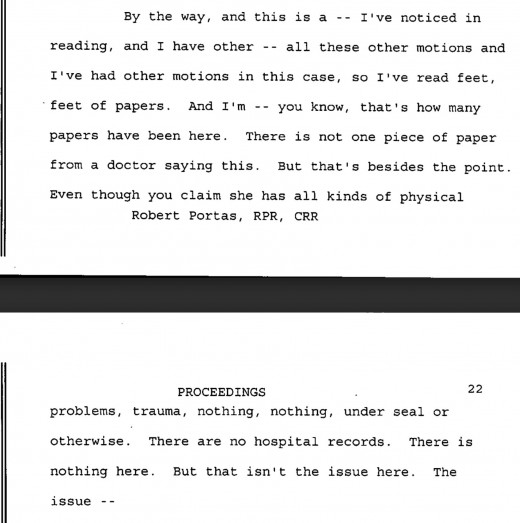 In 2014, Kesha was still within the ten-year statute of limitations in California for sexual assault. She claims Dr. Luke started attacking her when she was 18-years-old, in 2005. Had she gone to the police by 2014, and had police found evidence of sexual assault, criminal charges could have potentially been filed. Dr. Luke's defense team may argue that failing to go to the police before the statute of limitations expired proves that she is motivated by money alone. In filing a civil suit against Dr. Luke, Kesha can seek not only monetary damages, but also equitable remedies, including an injunction to be released from her recording contract.
Dr. Luke's tweets also outlined another defense strategy by his legal team – arguing Kesha's allegations are not true because, in a prior deposition, she testified under oath that Dr. Luke did not drug and rape her. Dr. Luke tweeted that, "Kesha has denied under oath the horrible allegations now being made against me." He then posted excerpts from that deposition, where she is specifically asked, "Did Dr. Luke ever give a roofie to you?" and "Did you ever have an intimate relationship with [Dr. Luke]"? Kesha answered no to both questions. Here is video from the taped deposition.
As the case moves towards trial (which will not be until 2017), each side will have the opportunity to depose the other, and ask questions under oath. Kesha will be grilled in her deposition about her prior testimony that she did not have sex with Dr. Luke, and questioned why she lied under oath. Kesha likely will claim, as she already has, that she was threatened by Dr. Luke and pressured into lying.
However, if this case goes before a jury, when Kesha appears on the stand, Dr. Luke's defense will have the opportunity to impeach her with this prior inconsistent deposition testimony. Thus, unfortunately for Kesha, she faces a long road ahead in trying to prove her case. We contacted Kesha's attorney Mark Geragos for comment on this story, but have not heard back.
Have a tip we should know? [email protected]