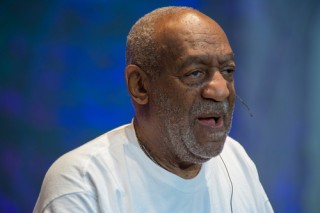 Bill Cosby's preliminary hearing is temporarily stayed while an appellate court considers the Commonwealth's motion to quash his appeal. The appeal is a challenge to Judge Steven O'Neill's order at a two-day hearing last month.
At that hearing, Cosby challenged the legality of the aggravated indecent assault charges filed on December 30, 2015. The charges stem from an alleged sexual assault against Andrea Constand in 2004. Cosby argued there was a binding promise not to prosecute him in 2005 and, hence, the charges should be dismissed. After hearing testimony from both sides, Judge O'Neill disagreed with Cosby and scheduled a preliminary hearing on March 8. Cosby had also sought to disqualify District Attorney Kevin Steele and his entire staff. He lost that motion too.
On February 12, Cosby filed a notice of appeal that the Commonwealth is now challenging. The general rule is that an appeal of a judge's order at this early stage in a case is premature. At a minimum, when appeals are allowed during a pending case, they are typically filed only after a preliminary hearing and arraignment. There are circumstances, however, when an appeal before a preliminary hearing can be heard. In its motion to quash, the Commonwealth argues that Cosby has not met the requirements for an appeal at this point. This is the issue the Superior Court will decide. If the court grants the motion to quash, the preliminary hearing should be rescheduled soon after. Then, again, with Cosby's dream team of lawyers, this case promises to be highly litigated which, of course, may further delay the hearing.
All appellate filings in this case can be found at the court's website.
Have a tip we should know? [email protected]