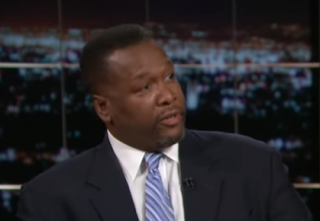 Wendell Pierce, star of crime series "The Wire," and "Confirmation," the recent HBO film about Supreme Court Justice Clarence Thomas, found himself in the middle of some real life legal drama this weekend. The actor, who portrayed Thomas in the movie, allegedly attacked a couple during a dispute on Saturday.
Sources told TMZ that Pierce got into a heated political discussion with a man and woman at the Loews Hotel in Atlanta at 3:30 in the morning. Apparently he couldn't handle it when the woman expressed her support for Bernie Sanders, and he responded by grabbing her hair, smacking her head, and pushing her boyfriend. Pierce reportedly supports Hillary Clinton.
The couple retreated to their room and called hotel security, who notified police. Pierce was arrested for battery and released after posting $1,000 bond.
[Screengrab via HBO]
Have a tip we should know? [email protected]