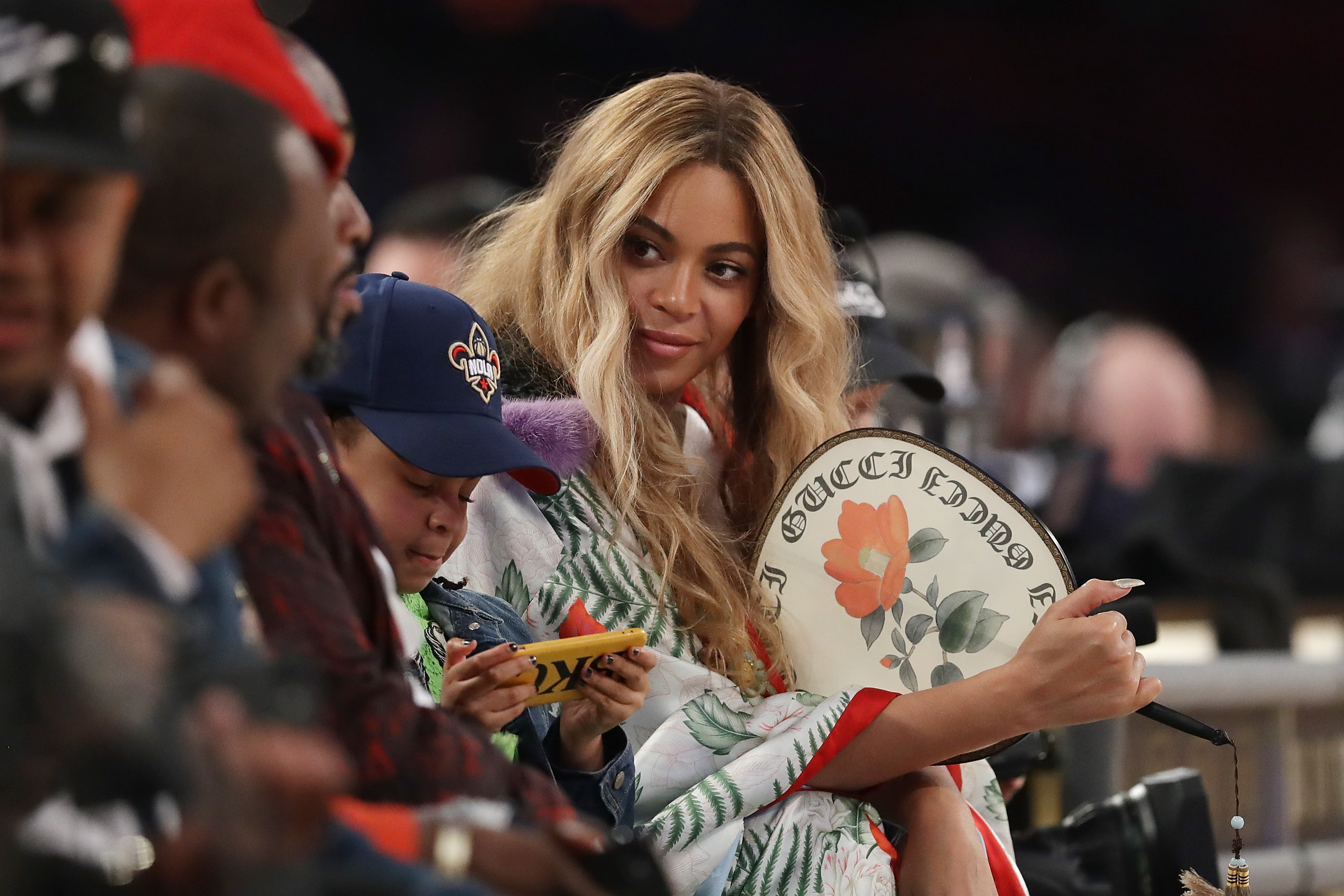 American singer-songwriter Beyoncé has apparently been bitten. In the face.
This story comes by way of Tiffany Haddish's latest profile in GQ.
Allegedly occurring last December at a party where Haddish was introduced to the Lemonade auteur, Haddish described her recollection of the incident as follows:
There was this actress there, that's just like, doing the mostest. She bit Beyoncé in the face. So Beyoncé stormed away, went up to Jay-Z and was like, "Jay! Come here! This bitch–" and snatched him. They went up to the back of the room. I was like, "What just happened?" And Beyoncé's friend walked up and was like, "Can you believe this bitch just bit Beyoncé?"
After that, Haddish and the unnamed actress had a few run-ins with one another at the same party. The actress allegedly told Haddish to stop dancing–a reportedly unlikely result.
Haddish continued, "And then Beyoncé and Jay-Z walked by me, and I tapped Beyoncé." She then allegedly said, "I'm going to beat somebody ass at your party. I just want to let you know that." But Beyoncé cautioned diplomacy. "Have fun," she said.
The night wore on and Haddish had one final encounter with the Texas-born icon:
Near the end of the party, Beyoncé's at the bar, so I said to Beyoncé, "Did she really bite you?" She was like, "Yeah." I was like, "She gonna get her ass beat tonight." She was like, "Tiffany, no. Don't do that. That bitch is on drugs. She not even drunk. The bitch is on drugs. She not like that all the time. Just chill."
When questioned by GQ about the incident, Beyoncé's representative, Yvette Noel-Schure, said, "I absolutely cannot comment on any of this, as I have no knowledge."
Biting Beyoncé would qualify as the crime of battery in most states.
[image via Ronald Martinez/Getty Images]
Follow Colin Kalmbacher on Twitter: @colinkalmbacher
Have a tip we should know? [email protected]