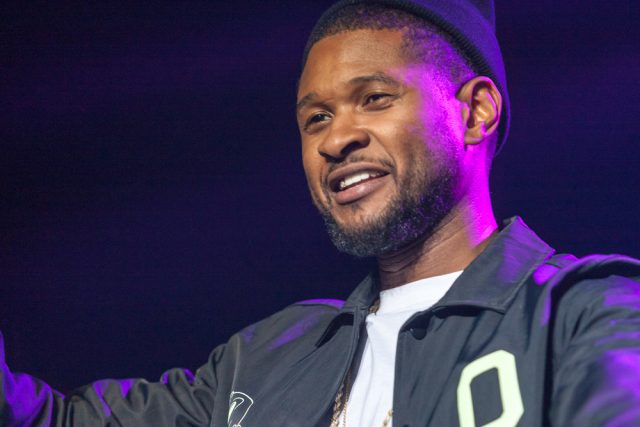 Laura Helm, who accused R&B singer Usher of having unprotected sex with her without telling her he had herpes, apparently had a different story just days before filing a lawsuit, according to TMZ. The gossip site obtained audio of a phone call supposedly between Helm and a male friend, from two days before she filed a multi-million dollar lawsuit. At the time, she reportedly told the friend that she and the recording artist always used protection.
In the conversation, which can be heard in the player below, a man can be heard, apparently upset about a report that Usher has herpes, which he has not denied.
"He didn't have the f—ing decency to tell you that he had herpes, that's what bothers me," the man said.
"Don't try to make me mad," the woman in the conversation, reported to be Helm, said in response. "First of all, if we were having it unprotected, then he should have told me. But weren't unprotected, so it doesn't matter."
The conversation continued along those lines, with the woman saying it didn't bother her that Usher didn't tell her anything about herpes because they used protection. "That's why they make protection, for people who have STDs."
The man then asks how she plans to move forward, in light of the rumor.
"I'm not moving forward with anything!" she responded. "I don't want people to know I had sex with someone with an STD, that's even more embarrassing."
Despite this, Helm did move forward two days later, with her lawsuit.
Helm's attorney told TMZ that the man on the phone was Helm's publicist, Dennis Byron, and that Byron wanted to release a story about Helm's affair with Usher. Her lawyer says she initially lied to Byron in that phone call because she "didn't want to be exploited."
More accusers came forward the following month, suing Usher on similar allegations of not telling them about having herpes before sexual activity. That lawsuit called for the singer to get tested, and to let his past partners know about the results.
[Image via Shutterstock]
Have a tip we should know? [email protected]