A video posted to Facebook Sunday went viral because it showed multiple police officers swarming a lone suspect and tasing him. One of the officers was filmed on top of the suspect, punching him repeatedly with both fists.
"They just fucked him up," the Facebook poster commented.
In truth, what the officer was doing looked like something akin to Rock'em Sock'em Robots.
The video, which has been viewed more than 140,000 since posting, was recorded by Spenn DaBabii. The video is still available online for viewing.
It shows multiple police officers attempting to restrain a white suspect with chokeholds and repeated use of a Taser. One of the officers could be seen wailing away at the unidentified suspect.
Hat tip to Splinter News for capturing this moment.
According to WKYC3, supervisors are reportedly discussing the violent arrest with the officers involved (and there were many, as the video shows). Officers at the scene expressed surprise that witnesses didn't immediately support their tactics since the suspect was resisting arrest — "Are you fucking kidding me, can't you see him fighting us?" a female police officer can be heard saying.
Officers repeatedly commanded the suspect to stop resisting, to stop moving and to "stop reaching." Witnesses disputed that the man was "reaching" since officers appeared to have restrained his hands.
Police have described the man as a "fugitive from the Cleveland area" who was under the influence of an unspecified drug. They claimed that the man was taken to the hospital — not because of the beating, but because of the drug.
The person who filmed the video claimed that the suspect was a "veteran" who had "smoked weed" and was just "walking." Law&Crime has not been able to verify these claims.
The Akron Beacon Journal had only this to say about the identity of the suspect:
Neighbors said they know the man only as Patrick. He appeared in the Goodyear Heights neighborhood near Newton Avenue about a year ago. A resident of Para Avenue saw the man walking along the sidewalk toward the Jordan Market convenience store around 3:40 p.m. Sunday.

"Patrick" had identified himself in previous encounters as a veteran who complains of no help from the government. On this Sunday, he told the resident that he was headed to the store for a couple Mike's Hard Lemonade drinks to enjoy while watching football.
In light of the news that the incident is under investigation, Law&Crime contacted the Office of Professional Standards and Accountability at the Akron Police Department on Monday morning for comment and was referred, in lieu of comment, to Captain Dave Laughlin. During a brief phone call around 12:50 p.m. Monday afternoon, Laughlin said that he was not able to comment and that someone would later call this reporter by phone. So far, no one has called back.
At the time of this story's publication, none of the officers involved have been disciplined, but a spokesman told the Akron Beacon Journal that a spokesperson for Mayor Dan Horrigan said the city would respond soon.
Update, 4:25 p.m.: Police Captain Dave Laughlin has responded to Law&Crime's request for comment.
He has identified the suspect as 47-year-old Patrick King. He admitted that the punches "do look bad," but that the video didn't tell the whole story of what happened.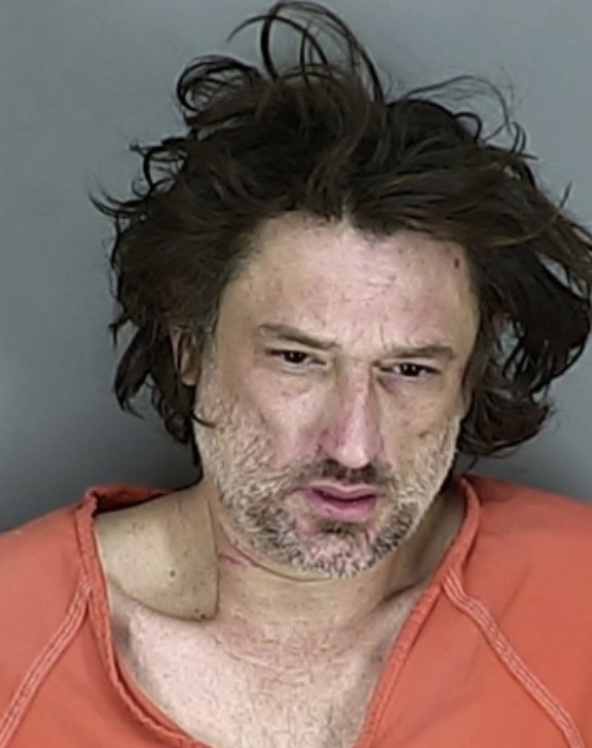 Police say that they encountered King after he came from a "known drug location," that he admitted to ingesting drugs, lied about his identity and had active warrants out for his arrest. It's not clear at this time which drugs were involved. Laughlin said that all of the officers involved are still active as an investigation into the incident continues. When asked about the police use of force, Laughlin suggested that King's size was very much a factor. King is listed at 6'4, 220 pounds.
Laughlin said one male officer was injured, but that King sustained no injuries as a result of the force police used. Laughlin also touted the Akron Police Department for having "one of the lowest rates" of use of force in the country.
King has been charged for tampering with evidence, resisting arrest, misrepresenting identity, drug paraphernalia and drug abuse marijuana. Police say that he was wanted for a parole violation in Cuyahoga County and that there was an obstructing warrant active with the New Franklin Police Department.
Police say King had priors in Summit County for domestic violence, breaking and entering, a probation violation, cocaine possession, endangering children and permitting drug abuse.
[Image via Facebook screengrab]
Have a tip we should know? [email protected]