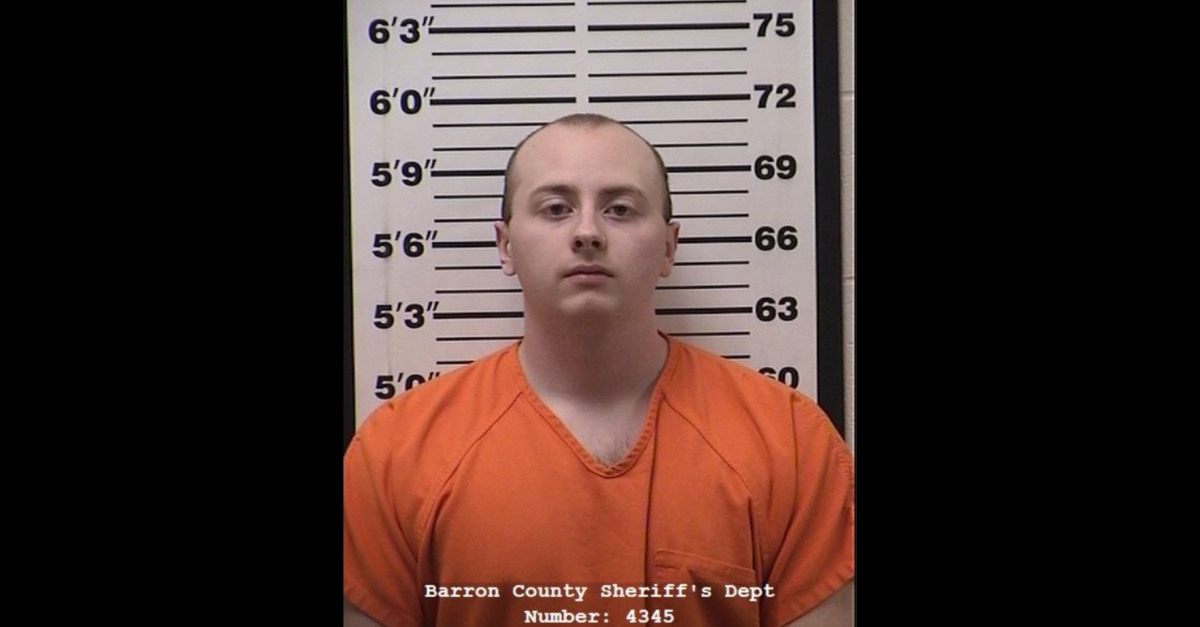 Jake Thomas Patterson, the 21-year-old Wisconsin man accused of kidnapping 13-year-old Jayme Closs and murdering her parents, reportedly hosted a Christmas Day party for family members at the remote cabin known as "Patterson Retreat," while Closs was held captive there.
The Milwaukee Journal Sentinel, citing anonymous sources given the active police investigation, reported Tuesday that Patterson held a gathering at the cabin said to be he Pattersons' former family home:
Barron County Sheriff Chris Fitzgerald wouldn't confirm the Christmas gathering, saying he wouldn't know whether such an event took place. But two law-enforcement sources separately said the visitors included two members of Patterson's immediate family and the people they were dating.

"The family was there," one source said. Patterson "told (Jayme) that if she made a noise or tried to escape, he would kill her."
As mentioned, police would not confirm the Christmas gathering detail, but the sources cited in the story claimed Patterson's father and sister attended. The report said that Closs was forced to hide under a bed.
This was not the first report of Patterson's activities while Closs was missing. Patterson actually applied for a job the day that Closs escaped from his cabin. Local news outlet WCCO-TV reported that he applied for a job online to work at Saratoga Liquor Company that day and did not get the job. Patterson previously worked at Saputo Cheese Factory for just two days before he stopped showing up to work and allegedly murdered James and Denise Closs. After the October, 15 2018 killings, Jayme went missing for months, only to be found by a woman who was out walking her dog in Jan. 2019.
Patterson is facing a total of four felony charges. They include kidnapping, armed burglary, and two counts of first-degree intentional homicide. His defense attorneys have already acknowledged that the "very thorough confession" Patterson offered police was problematic.
It does not appear that Patterson knew the victims.
[Image via Barron County Sheriff]
Have a tip we should know? [email protected]