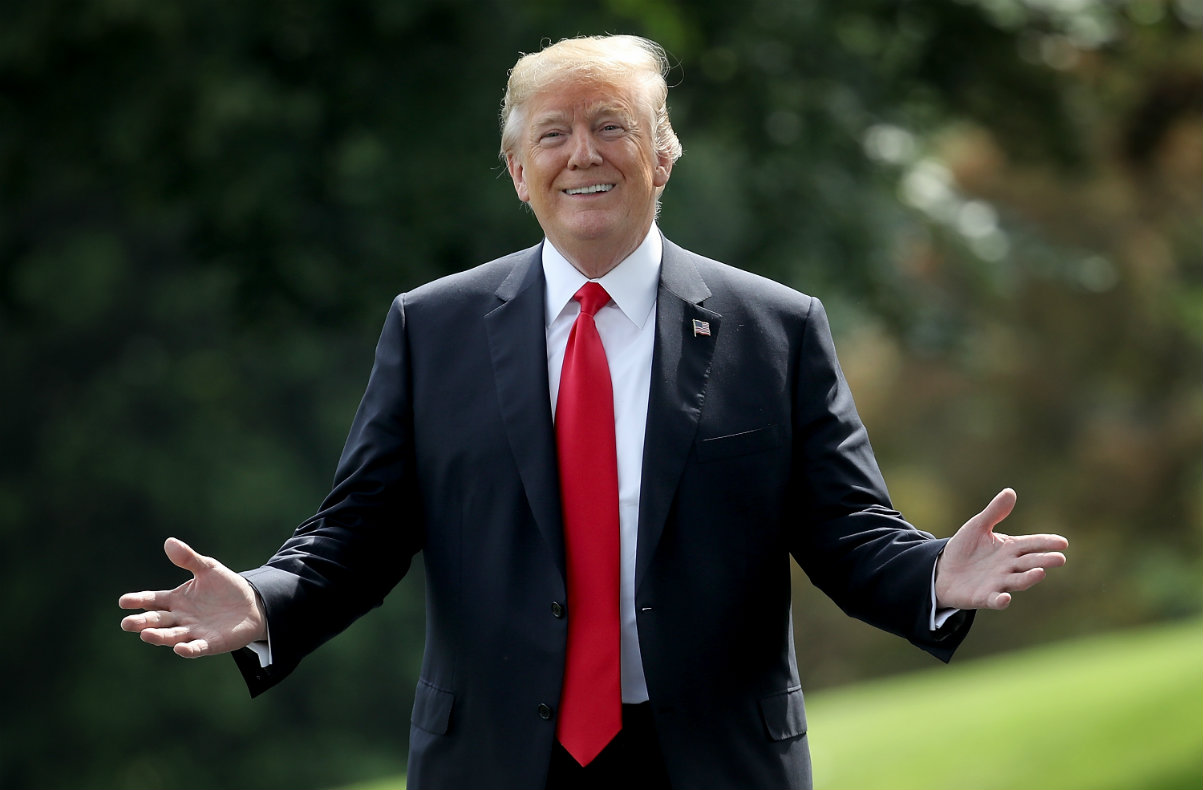 The Trump Administration released a report on Thursday warning that children removed from their families and placed into state care are at greater risk of extreme harm than if they had stayed with their parents.
The report is produced by the State Department each year. Under the section titled "Child Institutionalization and Human Trafficking," this year's report begins:
The international community agrees that a family caregiving setting, or an alternative solution that is appropriate and culturally sensitive, is the most conducive environment for the growth, well-being, and safety of children. Removal of a child from the family should only be considered as a temporary, last resort. Studies have found that both private and government-run residential institutions for children, or places such as orphanages and psychiatric wards that do not offer a family-based setting, cannot replicate the emotional companionship and attention found in family environments that are prerequisites to healthy cognitive development.
The 468-page report continues, noting, "Yet, about eight million children worldwide live in these facilities, even though an estimated 80 to 90 percent of them have at least one living parent. The physical and psychological effects of staying in residential institutions, combined with societal isolation and often subpar regulatory oversight by governments, place these children in situations of heightened vulnerability to human trafficking."
In language somewhat redolent of the ongoing national immigration debate, the report goes on, "Children in institutional care, including government-run facilities, can be easy targets for traffickers. Even at their best, residential institutions are unable to meet a child's need for emotional support that is typically received from family members or consistent caretakers with whom the child can develop an attachment."
According to the Daily Beast, this portion of the report led to an anonymous State Department official to refer multiple reporters' questions to the Departments of Homeland Security and Health and Human Services. The same official also declined to comment on President Donald Trump's April comments about human trafficking being the worst "it's ever been."
Instead, the anonymous official said, "Our report focuses on human trafficking, which is a crime of exploitation against the individual. Smuggling is a crime against a state. Our work focuses on the exploitation, not smuggling."
Presidential adviser Ivanka Trump and Secretary of State Mike Pompeo unveiled the annual Trafficking in Persons report at a ceremony held by the State Department. In comments before assembled guests, Pompeo said:
Our commitment to fighting [human trafficking] and ending this together is incredibly strong. The world should know that we will not stop before we know human trafficking is a thing of the past.
[image via Win McNamee and Getty Images]
Follow Colin Kalmbacher on Twitter: @colinkalmbacher
Have a tip we should know? [email protected]