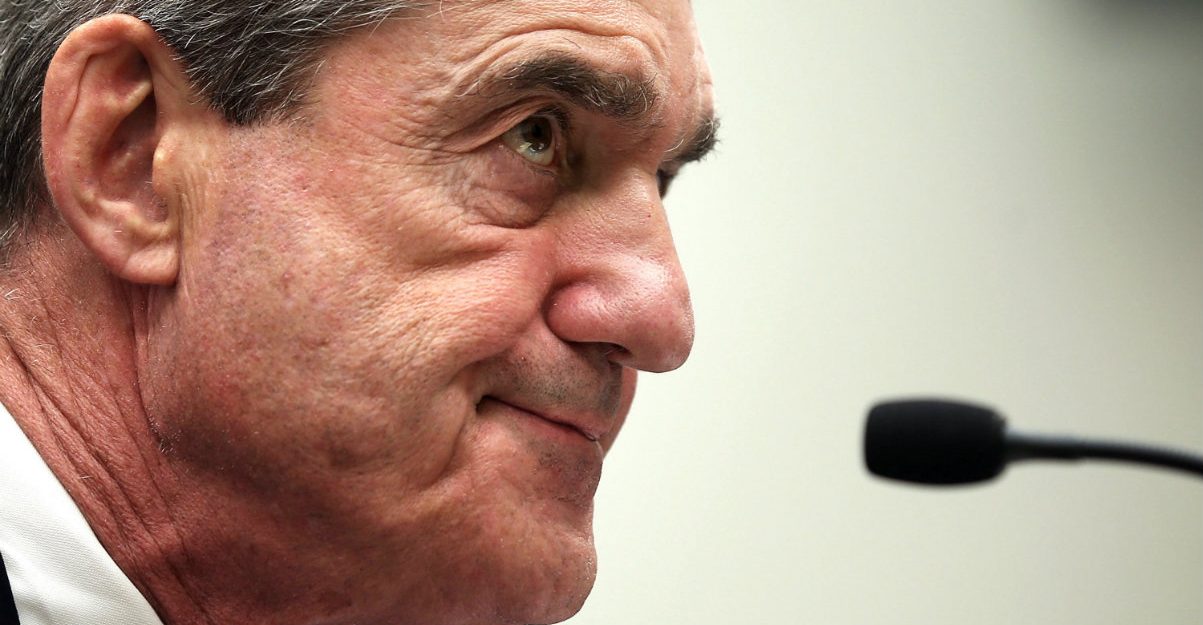 Special Counsel Robert Mueller's army of attorneys made a fairly blatant error by way of a court filing submitted Monday in the ongoing case against various private sector companies accused of acting as a Russian troll farm during the 2016 general election.
The case, U.S. v. Internet Research Agency LLC, et al., has gone through various leaps and bounds during the pre-trial stage. Mueller and his team were largely caught off guard when exactly one of the 16 named defendants–Concord Management and Consulting LLC–unexpectedly retained counsel to fight the government's case against them. Thus far, only Concord Management has come forward and responded to the Special Counsel's 37-page indictment.
One such response–in the form of a notice of appeal–was filed early Monday. Last week, Concord Management filed a motion to intervene in a separate criminal case–a case which Concord's attorneys clearly believe has some bearing on their own. The appeal comes after a judge ruled against them in their challenge of Mueller's authority to bring the charges against them.
Late Monday, however, Mueller's team filed a motion opposing Concord's August 22 motion to intervene. In a section of Mueller's motion in opposition, the Special Counsel's team made the following mistake:
Also on August 13, Judge [Dabney L.] Friedrich entered an order denying Concord's motion to dismiss the Indictment in United States v. Internet Research Agency LLC, et al., No. 1:18-CR-32. In its present motion to intervene, Concord asserts (Mot. 3 n.1) that it "intends to file a timely notice of appeal" from this order but, to date, Concord has not filed such a notice.
That is, Robert Mueller's well-paid army of attorneys called out Concord for not following through yet on their vow to appeal, apparently not noticing that the notice of appeal had already been filed.
[image via Alex Wong and Getty Images]
Follow Colin Kalmbacher on Twitter: @colinkalmbacher
Have a tip we should know? [email protected]